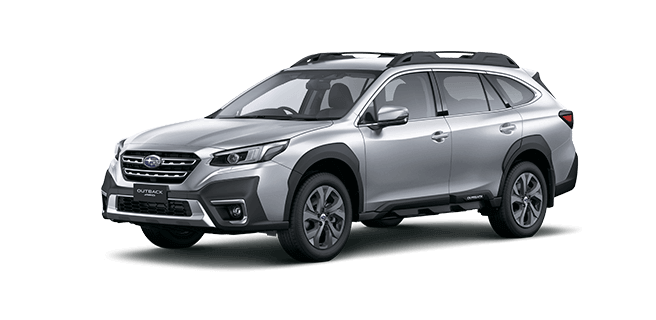 If you are looking for a new car, with Subaru, WA drivers can find an attractive option in the new Outback. This latest generation crossover wagon benefits from an elegant interior design, dynamic exterior aesthetics and great performance.
The Subaru Outback has been a popular option for many consumers visiting their local car dealers in Perth. While the SUV segment is growing in consumer demand, this wagon has managed to maintain popularity and this fifth generation model is likely to prove even more attractive. The main feature drivers are likely to notice with this new model is that the price tag is now even more reasonable. When you visit new car dealers, Perth drivers are likely to appreciate that while Subaru has reduced prices across their entire vehicle range, the pricing of the Outback is even more keen.
Another important consideration for this new Subaru, WA drivers are sure to appreciate is that the new body is even more spacious. As more and more people are looking to the larger SUV, the increase of 25 millimetres in length, 20 millimetres in width and 25 millimetres in height is sure to give the Outback a more commanding road presence. While the mechanicals and underpinnings of the Outback are attributed to the Liberty, the model sits higher with a unique body cladding to provide a tougher aesthetic. Additionally, since Subaru has pulled the wagon option for the Liberty, the Outback is the next logical choice.
The Outback also represents great value for anyone visiting car dealers in Perth. There is a choice of four or six cylinder petrol engines in addition to a four cylinder turbo diesel. There is also the option of a manual gearbox with the diesel, while the petrols are automatic transmission only. With the 2.5 litre petrol starting at $35,990 plus on the road costs, you may be pleasantly surprised at the gear included with this price tag. There is a touchscreen infotainment system, rain sensing wipers, 18 inch alloys, dual zone air conditioning and auto headlights as standard. There is also the Subaru EyeSight system which is an active safety measure using two cameras to prompt auto braking, active cruise control and lane departure warning. Safety protection does not stop there as there is crash protection from the seven SRS airbags including driver's knee, side curtain, side body and twin frontal airbags.
Premium variants also have smart key entry, electric heated front seats, sunroof, satellite navigation and powered tailgate. This makes it plenty of car for under $45k.
The interior has been carefully designed to create an elegant cabin filled with tactile plastics. The silver look trims complement the textured plastics and make the whole interior feel cohesive. The touchscreen is simple and easy to use, allowing you to control audio, sat nav and other settings with ease.
If you would like to know more about the new range of vehicles from Subaru, WA drivers should contact us. We are new car dealers Perth residents can rely on and our sales team would be delighted to assist you in finding the perfect vehicle for you.
We hope that this article has been an informative one, and invite you to post your comments or questions in the comments section below. We're on social media and would love to hear from you, too. Look us up on Facebook, Google Plus and YouTube.