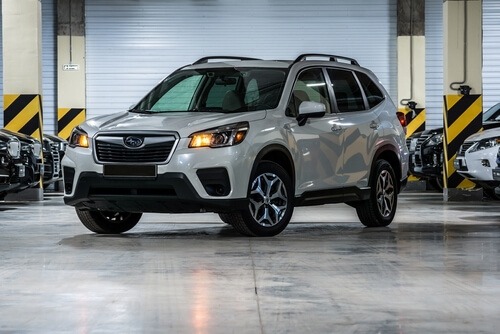 Will the New 2015 Subaru Forester Wow Australian Drivers?
The brand new 2015 Subaru Forester is available now with a host of exciting new features. The Forester has already been a hit with many Australian drivers, Subaru are hoping that the new 2015 version will both entice new drivers into their fold and make existing Forester drivers consider updating. So for both the current Forester owners and those considering buying one, what can they expect?
A new exciting addition that many Subaru fans have wanted for a while is a diesel automatic to complement the manual version. Subaru have addressed this gap in their fleet to directly compete with the Honda CR-V, Toyota RAV4, Mazda CX-5 amongst others. This has been accomplished by marrying together the 2.0 litre boxer diesel engine with their continuously variable transmission (CVT) high capacity automatic gearbox. The improvements in the transmission also include drastically improved soundproofing and on the CVT manual there are seven new ratios that are pre-set for enhanced engine control. Subaru have stated that their transmission improvements will increase the Foresters off-road capability. This is further enhanced with hill descent control systems, the X-Mode traction control system for power, torque and braking management when off road.
The new diesel engine produces 110kW of power along with 350Nm of torque which is exactly the same as the existing Subaru Forester 2.0D manual. However, there are other impressive improvements over sterile power statistics. The engine has been upgraded to improve fuel economy and reduce vibration, noise and harshness. This has been achieved by using a common rail injection system and glow plugs which are new to this model. The result is an engine that has far greater engine efficiency, especially when performing a cold start. Other engine improvements include a new radiator with upgraded fans, a new oil cooling unit and a turbocharger that has been revised for this model.
Inside the new Forester you will find a fully updated interior that is very different from the outgoing model. The centre stack has been revised, the old media screen has been replaced with 7" touch screen media unit that is already in use on the new Liberty and Outback models. The screen can be used for a number of tasks such as satellite navigation, accessing the standard issue rear-view camera and controlling media. Both Bluetooth phone and audio streaming are supported with swipe and pinch menus that are obviously inspired by smartphone interfaces. If preferred a voice control system is also available to control navigation, media and climate controls. There are now two USB ports fitted as standard to interface with your digital devices. Aesthetic changes include new metallic highlight accents throughout the whole cabin and tactile controls. The result is a cabin with greater ambience that is also surprisingly quiet due to enhancements in soundproofing and dampening throughout the vehicle.
If they are looking for a Subaru Forester for sale, Perth drivers should contact us. We are a wide range of Subaru Forester models and we will be happy to arrange a test drive and answer any questions or queries that you may have.
We hope that this article has been an informative one, and invite you to post your comments or questions in the comments section below. We're on social media and would love to hear from you, too. Look us up on Facebook, Google Plus and YouTube.