What to Expect From the New Subaru Outback
The Subaru Outback is more than just an average SUV. For years, it has been the choice for affordable wagons with all wheel drive, extra ride height, and amazing reliability. As the SUV trend continues as a sales obsession, the Outback now has more competition than ever and with a mid life refresh for 2018, what can you expect from the new Outback?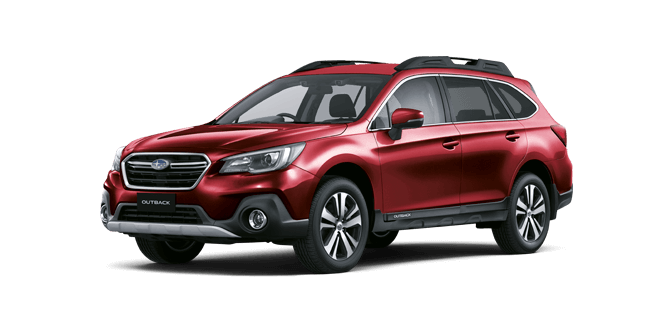 One of the first things you'll hear from new Subaru Outback dealers is what new kit is offered, so we'll discuss this first. The 2018 Outback has been equipped with suspension, transmission and engine tweaks, advanced safety kit and a new infotainment package.
While the equipment on previous models was generous, the 2018 model benefits from a larger infotainment screen. This 8.0 inch display features Android Auto and Apple CarPlay and is remarkably intuitive.
The 2018 Outback is also equipped with the third generation EyeSight suite. This safety platform includes the latest active safety kit including side, and front view monitors for a crystal clear view when you're experiencing tight kerb parking. EyeSight also includes enhanced pre-collision brakes, lane keep assist and adaptive headlights.
In tradition with previous Outback models, the MY18 offers plenty of space. There is a fantastic roof rack design that allows you to convert the standard roof rails into a rack in seconds. While this is limited to less than 80 kilograms capacity, it does provide a no tools solution for carrying extra gear. There is also an abundance of cargo space. The standard power tailgate opens to an impressive 512 litres of space, but this can be expanded into a cavernous 1848 litres when the rear seats are folded, so you'll have all the space you need for any adventure.
However, all of this cargo space is not at the expense of passenger comfort. There is lots of space even in the rear, so three adults can comfortably travel in the rear. The front bucket seats feel genuinely comfortable with plush cushions and great support. There is also little details such as the soft door armrests that take the comfort to a whole new level.
The four cylinder 2.5 litre engine produces the 129 kW of power, which is the same as the outgoing model. This is paired with a CVT transmission, but there is a manual option on some variants. The all wheel drive and increased ground clearance complete the package to ensure that your Outback can handle any rough roads or challenging conditions.
If you would like to learn more about the Subaru Outback, Perth drivers should call in and see us. We have an unrivalled stock of vehicles including the new Subaru Outback. The Perth City Subaru sales staff is also on hand to answer any queries, discuss finance options or arrange your test drive.