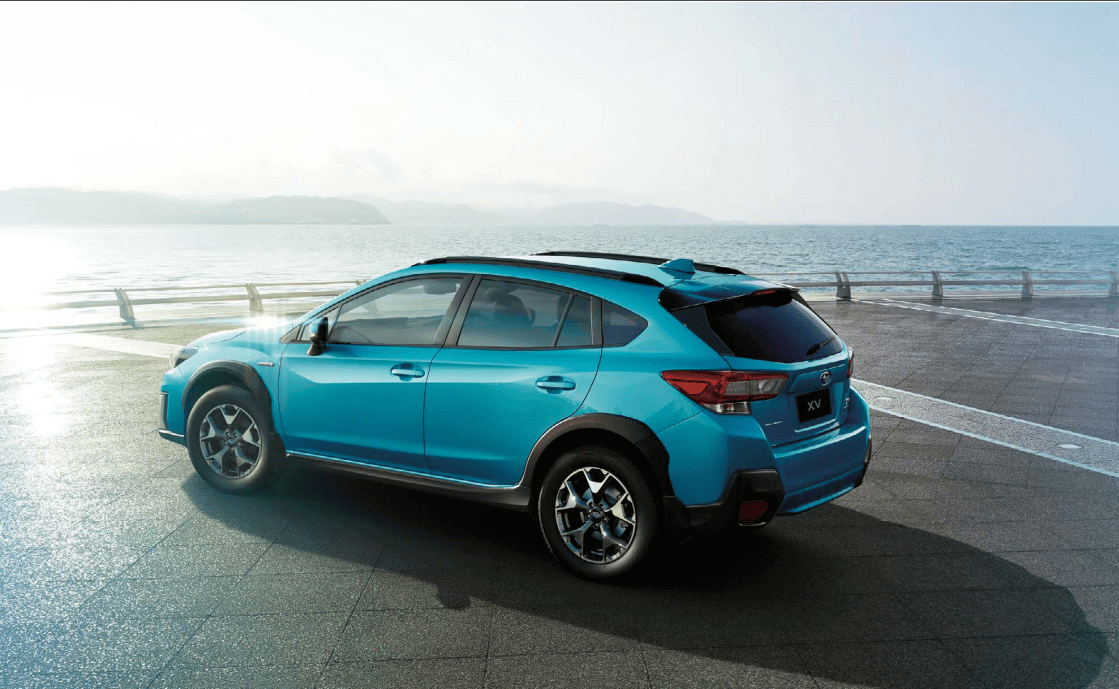 No one has ever picked a Subaru crossover and then regretted it for not being able to do, well… anything. And that's the good thing about crossovers these days – they are designed to be the master of the long road trip, the rough and tumble, and still manage to glide down tight city alleyways without causing any fuss. With a year of boundless road trips ahead, here is what the Subaru XV offers the undecided punter. What are these specs, and what do they actually do?
All-Wheel Drive Philosophy
Subaru owners will be quick to point this feature out – because they know the chances are you don't have it. But besides boasting at dinner parties, what does that mean on the road? Think about a steep rocky track. It's pouring with rain. It's so wet the ground is almost a creek. You've got about 40 metres to go, but with the back wheels sliding and spinning all over the place it feels dangerous. The proud Subaru owner will point out this has simply never happened to them. With extra grip from the symmetrical AWD system provides double the grip and power from behind that will deliver you safely and securely to your destination.
X-Mode for extra peace of mind
Not only is X-Mode a weapon that can thwart most tricky situations, it also happens to provide excellent balance and throttle control. With a superior grip to tackle almost any surface, you feel empowered at the wheel instead of worried. Punch the X-Mode button as soon as the road gets rough and steep. You'll see what we mean.
As versatile as they come
Getting your hands on a Subaru XV means you're a diverse person. You're not just commuting back and forth, you're looking for adventure in and amongst the routine. If you're that person, it's you we have to thank for the birth of the crossover market. (No, seriously, thank you). As far as the Subaru XV specs go, it bundles in just the right amount of tech, the right engine, and enough space for the whole family, food, and tent. A couple of surfboards or bicycles don't even look out of place on the roof. The Subaru XV delivers on capability wherever it possibly can. But with so much on offer, it doesn't feel overdone or too cramped. That's the secret with a good crossover – it acts like an SUV while being an undercover hatch. What's this mean for the driver? Essentially, you're at the wheel of a car that will happily go anywhere, anytime without a problem.
E-boxer vs petrol, what's the difference at the wheel?
So there's a hybrid in town. You may be wondering what's the difference like at the wheel. Basically, you'll show your electric superiority when pulling away from the traffic lights with an extra 17bhp under your belt. Besides extra power, the e-Boxer 2.0i engine works to provide greater fuel efficiency overall. If you're looking to go for the greener option, but still hang in there with all the perks of a classic SUV, this is an ideal compromise.
So how's it drive?
Under the normal 2.0i engine with excellent suspension and ideal ride height, the car feels firm and grounded. Steering is also super responsive giving the car a fun, smooth feeling. The extra grip also helps in delivering a capable and no-nonsense approach to wet weather driving. As a result, you never get that worried feeling behind the wheel.
What does the XV safety tech actually do?
With an ever-longer list of safety features, it's often hard to keep up. The Subaru XV comes with a host of great safety features that are equipped to deal with accidents before they happen and other technology to keep you safe at the wheel. A five-star ANCAP safety rating reflects the highest safety standard on a car and has been attached to all XV's since 2017. All but the lower trim XV's come with Eyesight technology. This suite of life-saving tech includes features like pre-collision braking, blind spot monitoring, and a smart rear vision camera. Finding yourself in tricky traffic situations is not uncommon. Having that extra level of safety on your side will keep you relaxed, and alert when you need to be.
The bottom line
Comfy on the inside and rugged on the outside, the Subaru XV surprises and excites. But no Subaru XV review is complete without seeing it in the flesh. Sitting behind the wheel is a must for any potential buyer. For more information on how to get a test drive and for access to a range of resources, get in touch with our team today.
Note: The Subaru XV model is marketed as the Subaru Crosstrek. This change in name was made to align with Subaru's global naming strategy. Therefore, when referring to the Subaru XV in the context in the market, it is synonymous with the Subaru Crosstrek. Rest assured, any information or references pertaining to the Subaru XV can be considered applicable to the Subaru Crosstrek.