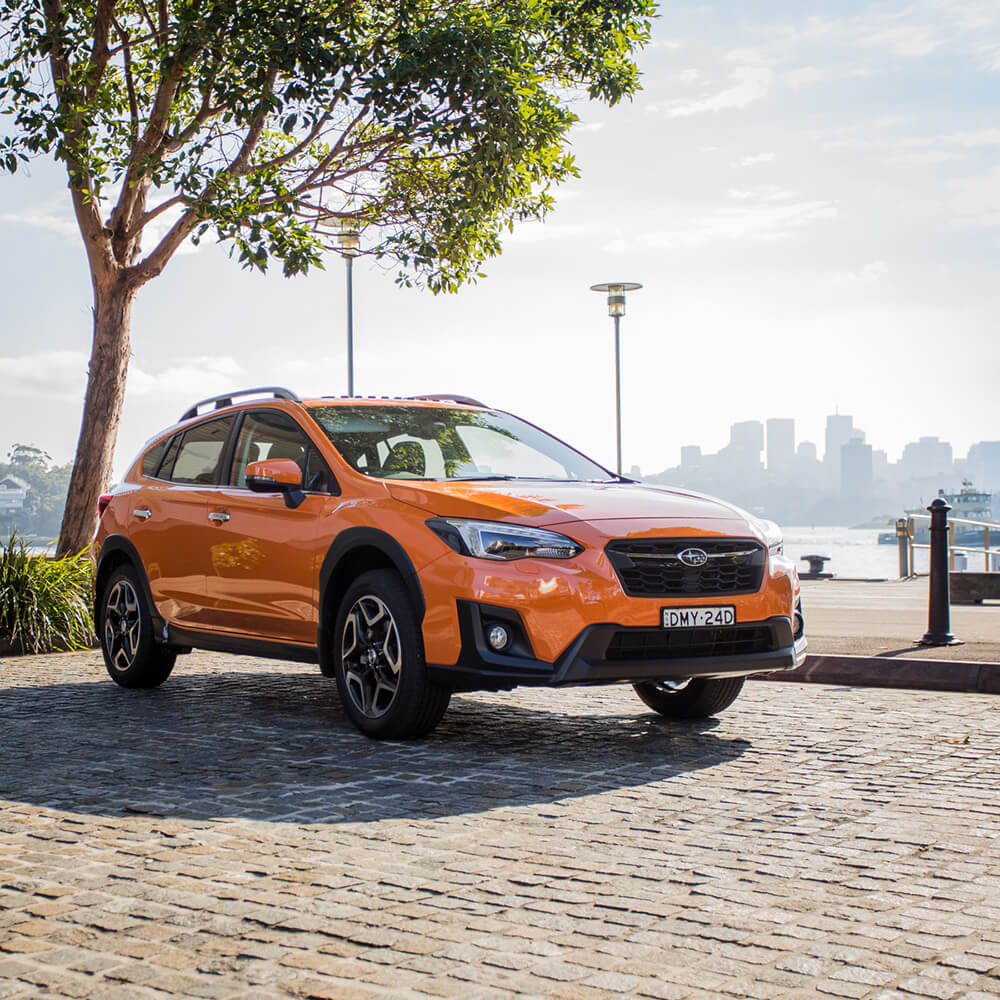 There's a lot of reasons why people love to pick an SUV over a sedan and that's the freedom of having to take SUVs on fun trips and exotic adventures! With the Subaru XV, you can say that your beach trips and cruises will be enjoyed safely and securely. But every car has its own limits, driving through the long winding roads can make it really easy for your car to break down in the middle of your journey, and this could result in long hours of waiting for help to show up. While the Subaru XV is a trustworthy car, it still needs the preventive maintenance it deserves to keep it in top shape over the summer!
Is the Subaru XV an AWD?
The Subaru XV is run by an all-wheel-drive system. While some SUVs are only 2WD, Subarus generally drive all four wheels all the time. The XV Subaru is typically well built with an easy to understand range and good ergonomics or interior convenience. With the Subaru XV, you get a 2.0-litre boxer, four cylinder petrol engine mated to a CVT.
You'd come to understand that the Subaru is a boxer engine, has a symmetrical AWD, and an EyeSight technology. This EyeSight system is camera-based which includes a raft of safety features that work hand in hand with an adaptive cruise control.
While there's a built-in EyeSight Technology, it comes with an eight-inch infotainment touchscreen displays graphics that are clear and simple to understand, while Apple CarPlay and Android Auto are included. The automatic LED headlights and adaptive cruise control are standard on all models. The Subaru's EyeSight cameras automatically enable an emergency braking and lane-keeping assistance that are mounted below the rear-view mirror.
Even with some rivals both having more engine power and more fuel-efficiency, the XV does have a four-wheel drive. This feature isn't something that SUVs can offer as an option. So the Subaru XV's system puts its four driven wheels to good use, which gives extra control in times when you end up driving off-road.
How safe is the Subaru XV?
Safety-conscious car enthusiasts might lean toward the Subaru XV. This is because the car is equipped with blind spot monitoring, lane keep assist and lane-changing assistance, as well as other features in addition to the active cruise control and autonomous emergency braking found on cheaper models.
The Subaru XV has also been awarded the maximum 5 star ANCAP* safety rating. So this means that It has been deemed safe, coming with a host of standard safety system that comes with the Subaru's twin-camera 'Eyesight' system which can recognise various threats or potential collisions in which the automatic brakes would react depending on how it's likely to happen. The brakes system, lane keep assists, blind spot assists, and adaptive cruise control work in tandem to keep your driving experience safe and perfect.
We made sure that you'd benefit from a car's optimum performance matched with the necessary safety you need for you as a driver and Subaru car owner, as well as for your passengers' experience as they hop in a ride with you on this savvy SUV!
Note: The Subaru XV model is marketed as the Subaru Crosstrek. This change in name was made to align with Subaru's global naming strategy. Therefore, when referring to the Subaru XV in the context in the market, it is synonymous with the Subaru Crosstrek. Rest assured, any information or references pertaining to the Subaru XV can be considered applicable to the Subaru Crosstrek.