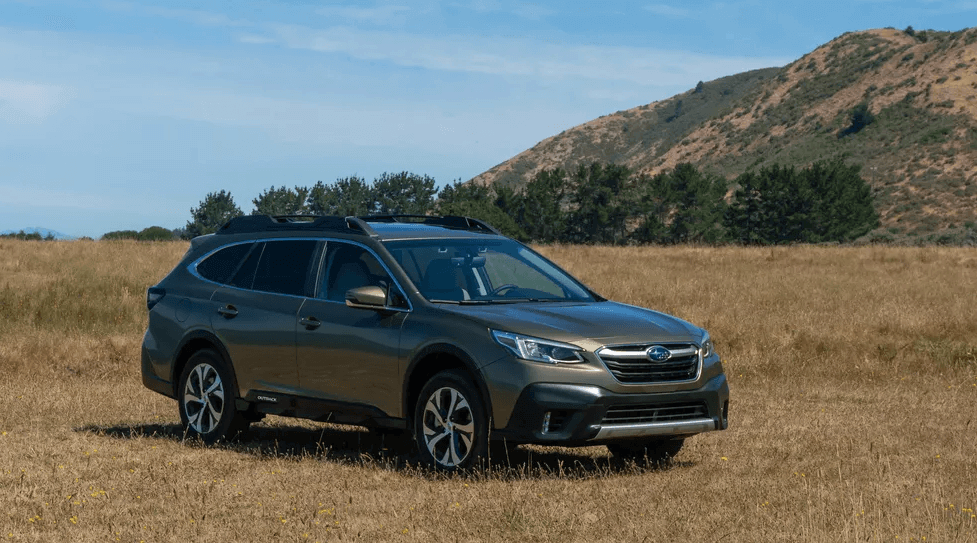 The Subaru Outback was one of the earliest soft roading pioneers, and it's been an extremely popular choice for Aussie drivers that want a weekend adventure vehicle. An entirely new 2020 Outback has been revealed for a release later this year or early next year. Let's take a closer look at what we've learned about this new release.
Note: Check out our updated 2022 Subaru Outback review and see how the latest model outperforms its predecessor! Click here to explore the exciting changes and enhancements
A Brief Overview
The latest Subaru Outbacks was recently unveiled ahead of the New York Motor Show. This is the 6th generation Subaru Outback, and it's the first Outback to use the new global architecture. Subaru has promised that drivers have more off road freedom thanks to better suspension travel, the "X-mode" driving setting and an extra 7mm of ground clearance. There will be plenty of tech onboard, and for this first time, there will be a 2.4L turbocharged petrol option.
Under the Skin
If you're in the market for a Subaru Outback for sale with even better tech, this could be the release that you've been waiting for. The 6th generation Outback will have the latest driver distraction and crash avoidance technology onboard. Mounted in the centre of the dash is a larger vertical tablet like touchscreen and a 360º camera is available. The driving seat is ten way power adjustable so you can get the exact driving position that you need. The cabin is roomier with extra space for the front, and rear occupants and the cargo space has expanded to 2,100 litres with the rear seats folded flat. There are USB charging ports available for the front and rear seats and a set of rear air vents. Thanks to improvements in Noise, Handling and Vibration (NVH) characteristics including "sound insulated glass" Subaru claim that this Outback will be the quietest in the models 25 year history.
Under the Bonnet
The North American release will have an updated version of the current 2.5L four cylinder petrol engine which generations 135 kW of power and 238 Nm of torque. There will also be a new 2.4L turbocharged petrol engine that generates 194 kW of power and 375 Nm of torque. Both of these power plants will be paired with an automatic continuously variable transmission and all wheel drive. The towing capacity of the new Outback 2.4L turbo is 1,500kg, which is the same as the current 2.5 sold here in Australia. Our current 3.6L can tow 1,800kg, and the 2.0L diesel can haul 1,700kg. Sadly, it's unlikely that we will see a 6th generation diesel Outback release here. Subaru claims that the updated 2.5L four cylinder engine can travel 900 km on a single tank of fuel, but there is no detailed fuel consumption data for the Australian market at this time.
Australian Release
The full specification for the Australian Outback release has not been revealed at this time. We expect the new Outback to be available here in Q4 2019 or Q1 2020 at the latest.
Check out our detailed review of the 2022 Subaru Outback.
If you're looking for a Subaru Outback in Perth, visit us and check out our latest hot deals.