Summary
The all-new lineup of Subaru Outbacks has hit the road running with a facelift and updates on all the stuff that makes the Subaru Outback a great car. Let's just say that since the Outback first touched Australian bitumen back in 1996, a lot has changed.
This Subaru Outback 2022 review takes a deeper look at what's new with the Outback. We're talking, of course, about its great capability, superb safety and, of course, value for money.
Let's get started.
What we like about the 2022 range
New Wilderness model takes centre stage
Better value for money across all trims
Dynamic driving experience
More capability than ever before
What is different about the 2022 Subaru Outback?
Starting with the obvious, there's a new model added to the mix. It's called the Subaru Outback Wilderness and you guessed it, it's got pretty much everything you could ask for in an SUV cross wagon cross off-roader. It's got better suspension (hooray), a standard direct-injection turbocharged SUBARU BOXER engine delivering a hefty 260hp (yes it's the same engine as the Onyx Edition XT), and you can basically crawl over anything with a gaping 9.5 inches of ground clearance. Compared to full-size SUVs, that's basically as high as it gets. The new Outback Wilderness also has a more serious facelift with bumpers, matte black wheels and all-terrain tires.
What stays the same?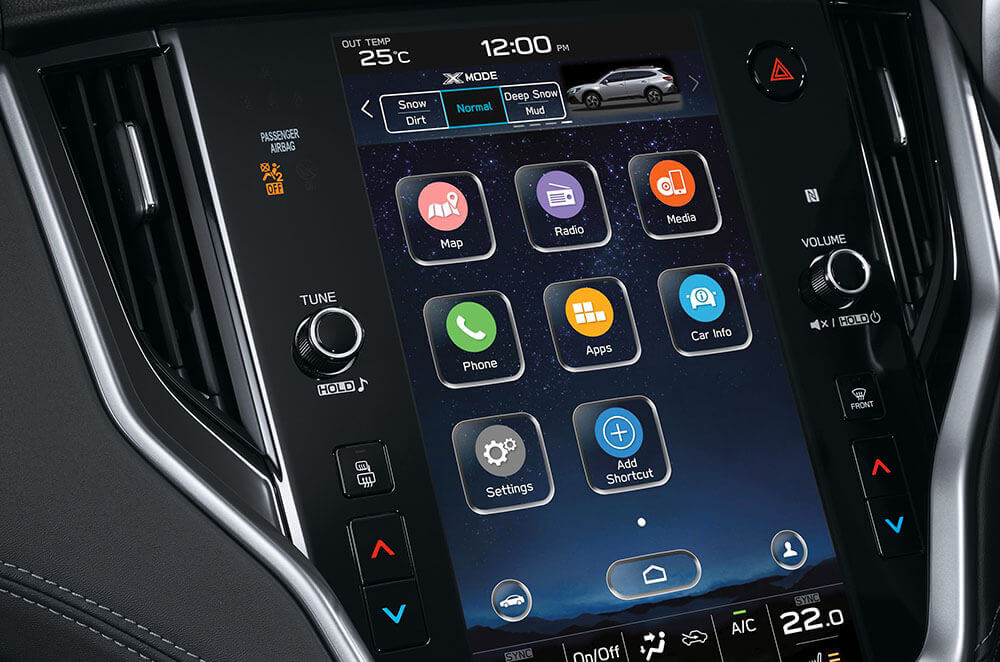 Now let's look at what happens with the rest of the Outback range in 2022. The base models, Premium, Limited, Touring XT and Onyx Edition XT trims continue on in full force with a few features traded between trims – but nothing major to speak of. Both 2021 and 2022 models keep the Subaru EyeSight safety tech, an 11.6-inch display screen in the centre, Apple CarPlay, Android Auto, and a push-start button. Don't expect any major changes with fuel economy either.
Newfound versatility
One of the most attractive features of the new Outback is its versatility. The SUV has substantial room in both the front and rear. This makes it an excellent choice for drivers with families that require two child seats fitted in the back without losing the middle seat. There is plenty of legroom in the front and rear, so adults can comfortably travel in the back.
There is also a substantial boot offering 561 litres of cargo space. This is large enough for a month of groceries and a large pram. The cargo space is a decent size and depth to allow you to carry large items. If you are struggling you can also fold the rear seats to expand the cargo space to fit larger items like bikes or surfboards.
Ride and handling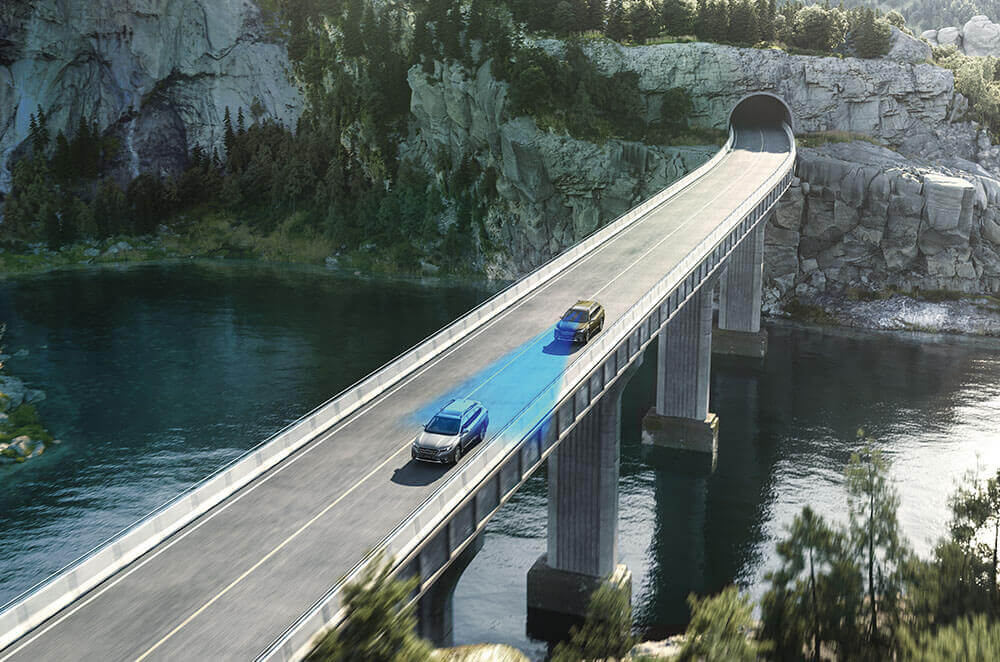 The all-new 2022 Outback inherits Subaru's 'Lineartronic' continuously variable transmission (CVT) and, of course, Subaru's 'Active Torque Split' AWD system. This classic hallmark of Subaru's success continues to strengthen its off-road case and stands proud and tall in the competitive crossover market. All up we have a very delightful ride with smooth and responsive steering. Zero to one hundred can easily be pinched in under 10 seconds, which if you think about how heavy this car is – it's pretty ridiculous.
Safer than ever before
In late 2021, ANCAP tested the new 2022 Subaru Outback and found it to be one of Australia's safest cars, scoring a predicted 5 Stars with a record 91% on 'Child Occupant Protection,' 84% for 'Vulnerable Road User Protection,' and 96% for the 'Safety Assist' section. Subaru's Eyesight technology continues to impress throughout the 2022 range – obviously becoming standard on all trims along with High Beam Assist (HBA), Vehicle Dynamics Control (VDC), and Rear-Vision Camera, while the DriverFocus® Distraction Mitigation System starts to kick in at the Touring level.
How good is the Subaru Outback off road?
The 2022 Subaru Outback is arguably the best off-road vehicle Subaru has to offer. With more ground clearance than any other model in its class, the Subaru Outback climbs into first place with standard features including symmetrical all wheel drive, X Mode traction control and a rugged exterior fit for any off-roading adventure you might have planned.
Is the 2022 Subaru Outback reliable?
Subaru is widely considered one of the most reliable cars on the market, and the 2022 Subaru Outback is no exception. With a solid track record of tackling some of Australia's harshest environments and most difficult terrain, you can be sure that the new 2022 Outback can deliver.
Test drive the new Subaru Outback today
Want further details of the Subaru Outback 2022? Contact our team here at City Subaru. With an impressive stock of new and quality pre-owned Subaru vehicles, including the new 2022 Subaru Outback for sale, you can easily book a test drive right now.
New Subaru Outback 2022