On the hunt for a sports car that delivers on both performance and style?
Then look no further than the Subaru WRX 2022 and its high-performance cousin – the Subaru WRX STI. Yep, the buck stops here when it comes to affordable, highly powerful sports sedans, and we're here to give you the full WRX vs STI comparison.
You may have already heard the news that the iconic STI is being discontinued for now, but despite that, both cars embody the spirit of high-performance driving and continue to be highly sought after for their powerful performance and no-nonsense looks.
Of course, the WRX and its STI variant have some differences that set them apart. So let's get stuck into the key differences and advantages of both models.
Know your WRX history
The Subaru WRX was first launched in Japan in 1992 and has since gained a global reputation after winning three consecutive World Rally Championship titles. After all, WRX stands for World Rally Experimental, and its namesake isn't lost on anyone who knows their rallying trivia.
The WRX STI gets its badge name from Subaru Tecnica International, which is the performance division of Subaru Corporation based in Japan. Founded way back in 1988, STI is all about finding the perfect harmony between the driver and the car to create an unparalleled driving experience. The moment you get your hands on the wheel, you'll understand what we're talking about.
Subaru WRX vs STI: key differences you need to know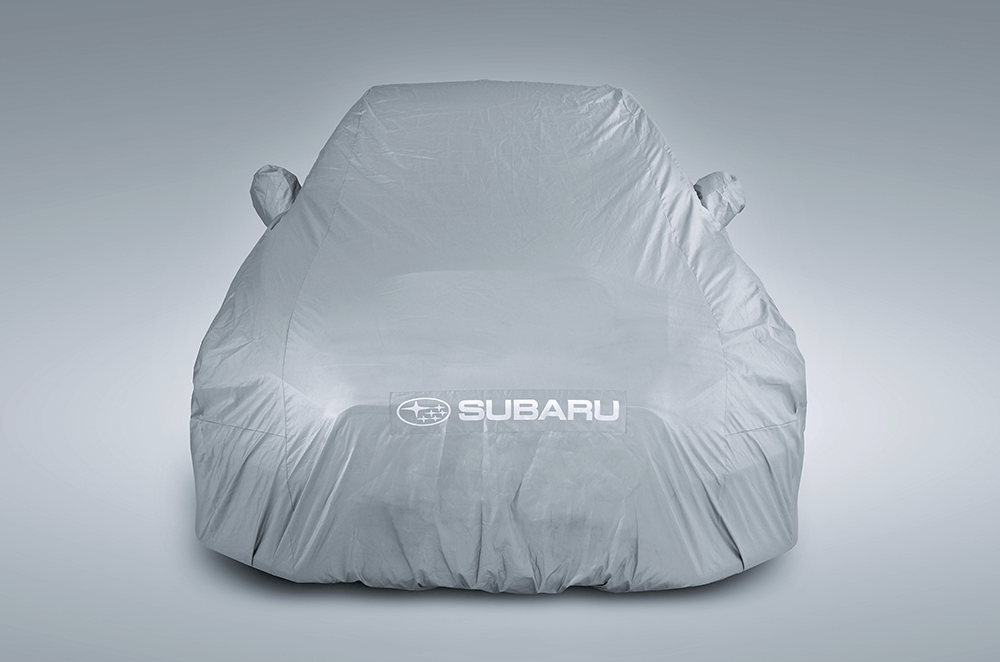 One word separates these cars, and that's performance.
With an additional 34 horsepower under the hood of its 2.5-litre turbocharged engine and a six-speed manual transmission for surgical gear changes, the WRX STI is a racing enthusiast's ultimate dream come true.
It's also got stiffer springs, thicker tires, and more powerful brakes. All in all, the WRX STI completes a slightly more aggressive look with a larger hood scoop and a more prominent rear spoiler. Of course, both models benefit from Subaru's phenomenal all-wheel drive capability.
If you're getting the idea that somehow the standard WRX is the sleepy relative without imagination, then you'd be desperately wrong. The WRX is already pushing the envelope when it comes to its unmistakable throaty burble that tickles the little kid in us all.
What does the WRX bring to the table?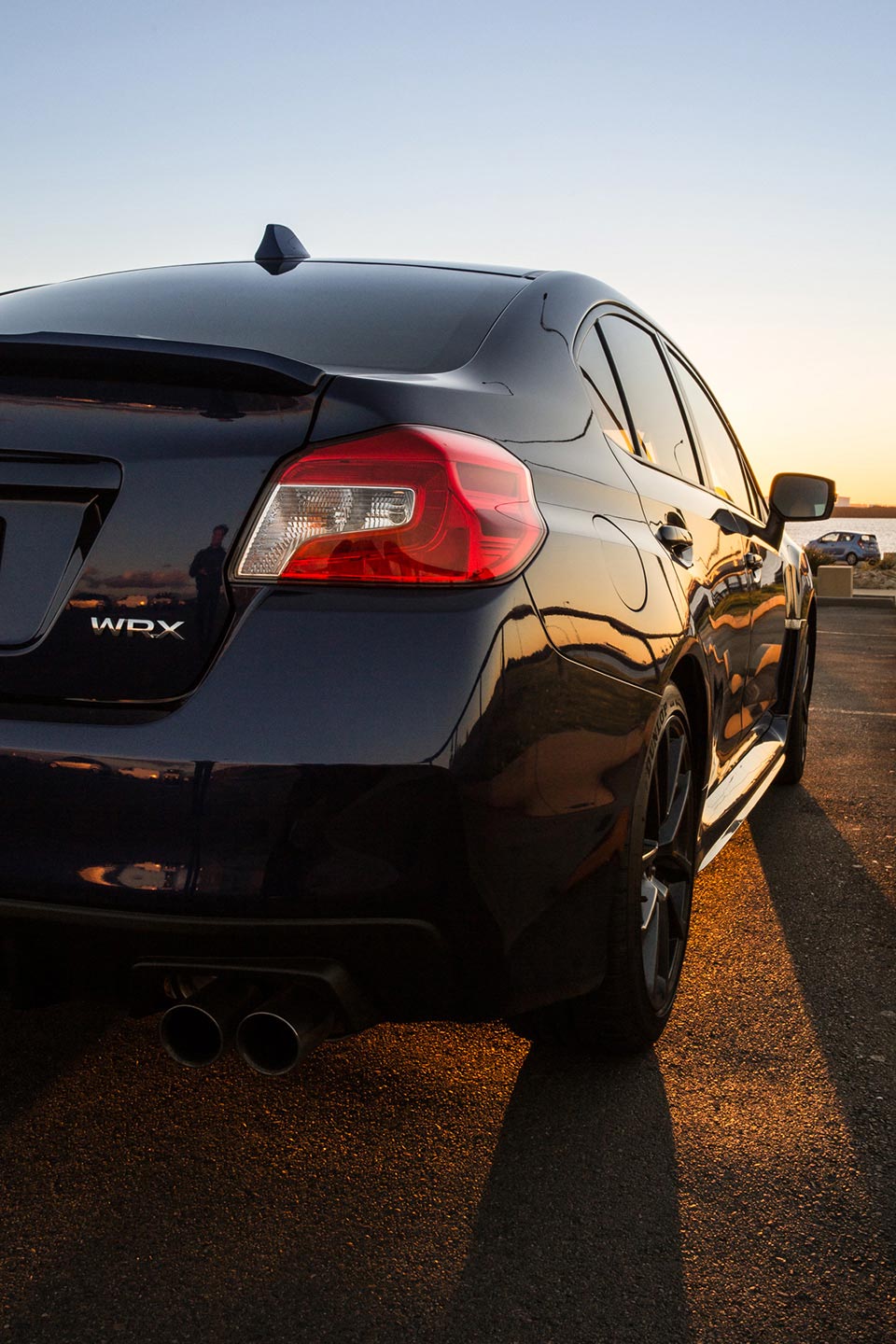 Although the WRX may not be quite as track-tuned as its STI sibling, it still has the dynamic performance down pat and plenty of specs to bring a grin to your face.
The Subaru WRX comes with a standard 2.4-litre DOHC turbocharged engine producing a hefty 271 horsepower and 258 lb-ft of torque.
The WRX also gives you the choice of a six-speed manual transmission, or you can opt for an automatic Sport Lineartronic Transmission with paddle shifters for those of you who can't resist the temptation to take back control around the corners.
What does the STI deliver?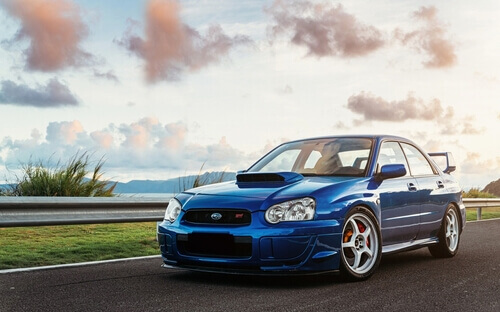 In short, a lot of fun.
Subaru's STI turbo EJ sports Boxer engine is the result of decades of experimentation, dust, and mud. If you're chasing thrills in performance, everyday driving and, yes, some seriously competitive 0-100 times, then the STI version is the car to invest in.
Specs-wise, you can expect a lot from any recent STI model. Despite the discontinuation of the EJ25 engines in 2020, you can still get plenty of juice out of any second-hand or dealership models available on the market.
What's the price difference?
When it comes to the WRX and the STI, there is a significant price difference between the two models. The standard WRX has a starting price of around $49,834, while the STI starts at around $58,359. That's a difference close to $10,000 which is no small sum.
Why? The Subaru WRX STI's more powerful engine is partly to blame. It also comes with more advanced suspension and drivetrain components, and a host of other features that contribute to its high-performance capabilities.
What about safety?
Despite the speed and looks, safety is an important aspect of both models. Both the Subaru WRX 2022 and previous STI variants come packed with Subaru's suite of safety technology to keep you focused and safe – whether that's on your daily commute, or on the track.
Both vehicles come with the standard, yet coveted 5-star ANCAP safety rating.
Higher WRX trims get Subuar's New generation EyeSight® Driver Assist technology, while the WRX AWD RS Manual trim receives Additional Subaru Vision Assist features including Front View Monitor and Side View Monitor, for added peace of mind.
Feel the difference: book a test drive
Both the standard Subaru WRX and the STI model are excellent choices for driving enthusiasts who are looking for a car that combines sports, performance, and style. While the STI delivers on the performance, you'll see that the WRX itself brings just as many thrills to the road.
Don't take our word for it – see for yourself how these models stack up. Take them for a test drive at Perth City Subaru today.