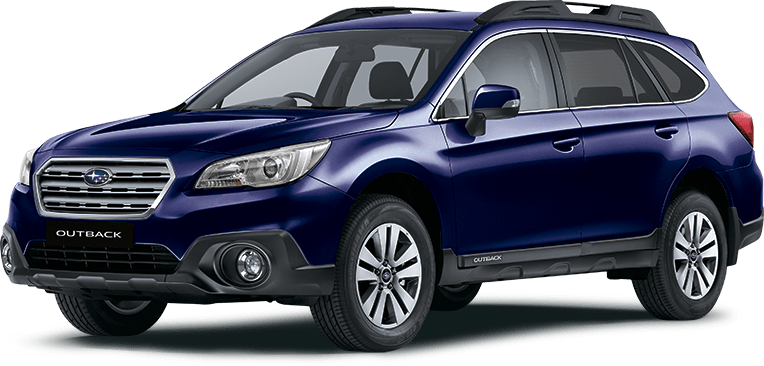 Lift kits can change your life in two ways. First, they give you extra height to tackle basically any terrain that comes your way. Second, they give your car an eye-catching and rugged do-anything attitude that will make "normal" car owners envious.
Many drivers in the Subaru community are grappling with the question of whether their car requires a lift kit. An already rugged car, the Outback certainly puts forward a strong case for an extra inch or two.
But for anyone not familiar with how lift kits work, can you lift your new Subaru Outback? Is it safe?
Here's a rundown of the benefits and drawbacks, and the kinds of lift kits on the market.
Can you lift a Subaru Outback?
Short answer – yes. And it's actually pretty easy to get done too. Lift kits these days are more widely available than ever, and the Subaru Outback is designed to accommodate a range of aftermarket lift options. Being an all-wheel drive, the Subaru Outback is ideal for off-road adventures where that extra lift can go a long way.
Benefits of a Subaru Outback lift kit
There are multiple benefits of installing a lift kit, even if you're not an avid off-roader. A Subaru Outback lift kit can certainly give you that extra go-anywhere capability, and can also improve your car's performance and appearance. Here are some of the main benefits of that extra lift.
Better off-roading capability
If you're hoping to take the Outback onto some more difficult terrain, you'll want to make sure you're prepared. It's no surprise that more ground clearance equals better off-road capability. With more space for manoeuvrability, the car's approach, break-over, and departure angles are greatly improved by a lift kit. A Subaru Outback lift kit will also mean you can install larger tyres, which is always impressive.
Protect vital parts
The extra ground clearance allows your Subaru Outback to traverse rougher, rockier, and steeper terrain with extra peace of mind that your undercarriage is further away from potentially sharp and damaging surfaces. One of the major risks in off-roading is damage to vital components underneath. A lift kit fixes that. Even if you manage to scrape your undercarriage, a lift kit makes the inspection process far easier when it comes to sliding underneath.
More visibility
A lift kit proves visibility, raising the car and the driver above the usual levels to give a better line of sight through all windows. This is especially helpful when you're going off the beaten track. In more difficult terrain, better visibility improves the safety of driving, compared to lower-profile vehicles. The Subaru Outback, isn't exactly known for being a tall car, but a lift kit can change how you see the road forever.
More comfortable ride
A suspension lift kit can greatly improve the ride – especially if you're carrying a heavy load. The closer a car is to the ground, the harder it is for the suspension to do its job of cushioning the ride.
Better towing experience
The Subaru Outback is a great car for towing – with 2000kg of braked towing capacity, it's enough to pull a small camper, or make regular trips with a small boat. Having a suspension lift improves the whole towing experience, from the vehicle's handling to manoeuvrability and comfort.
How much lift do I need?
Lift kits come in all shapes and sizes. Deciding on how much lift you need will depend on why you want extra clearance, and where you plan on driving. Generally, there are three main kinds of lift kits on the market, all of which can be used on the Subaru Outback.
1. Strut Top Lift (1-2 inches)
This is the most common kind of lift kit that you can find almost anywhere from online to in-store. The concept is simple: install new plate spacers on top of the existing factory struts – thus increasing the ride height. This system (in its most basic form) doesn't tamper with the vehicle's moving suspension parts, making it a simple, safe, and effective way to add an extra inch or two.
2. Lower Lift Brackets (2.5 inches)
This is essentially the same as a strut top lift but instead, the bracket is inserted between the hub and the strut. This system allows for larger tyres to be added. For extra lift on more extreme terrain, these are recommended.
3.Suspension lift (1 inch)
This is also quite a common approach to lifting. Suspension lifts work by replacing existing suspension springs with longer, sturdier springs – making the ride more comfortable when towing or adding weight to one end.
4.Custom lifts (3 + inches)
When it comes to extreme lifting, there are many options out there to choose from, however not many are considered safe. Make sure your lift kit is tested and from a reputable dealer, as altering the vehicle in this way can be extremely dangerous.
What are the disadvantages of lift kits?
There are several downsides to lift kits:
Lift kits can increase fuel consumption – especially if you're sporting larger, heavier tyres. The extra drag of the types and the weight of the kit itself can slightly increase your fuel spend.

Lift kits give cars a higher centre of gravity – making them more prone to rollovers. Make sure a lift kit is properly tested before you commit to installing it.

Wear and tear of the axle is also an issue – particularly with suspension lift kits. You'll want to make sure you're aware of the extra costs associated with servicing or replacing.

Warranties – you may lose your manufacturer warranty if you install a lift kit. Be sure to check with your dealer before you get on lifting.
The bottom line
Lift kits for Subaru Outbacks can be a game-changer. Whether you're off-roading, heading down south for a weekend trip, or find yourself carting around heavy gear, a safe lift solution can greatly improve performance, comfort and make your car look incredible. There are risks with modifications but, if done safely, can improve your driving experience, and even make your off-road driving safer overall.