When it comes to the Subaru Outback 2016, Australia drivers have firmly expressed their interest and enthusiasm. The 2016 update has added an impressive array of features and improvements to an already magnificent vehicle. So, what can you expect from the Subaru Outback MY16?
Price Cuts Boosting Sales:
When considering a Subaru Outback for sale, Perth drivers often first look at the price tag. Fortunately, Subaru appreciates this and has offered significant cuts from the initial launch. This strategy helped the Outback to boost sales by a massive 345 percent last year, increasing sales to 10,927 units from the 2,457 sold in 2014. This made the Outback the fourth best selling vehicle in the segment.
One of the most attractive features of the Outback is that it is so versatile. While it only seats five, there is substantial room in both the front and rear. This makes it an excellent choice for drivers with families that require two child seats fitted in the back without losing the middle seat. There is lots of legroom in the front and rear, so adults can comfortably travel in the back. There is also a substantial boot offering 512 litres of cargo space. This is large enough for a month of groceries and a large pram. The cargo space is a decent size and depth to allow you to carry large items. If you are struggling you can also fold the rear seats to expand the cargo space to 1801 litres.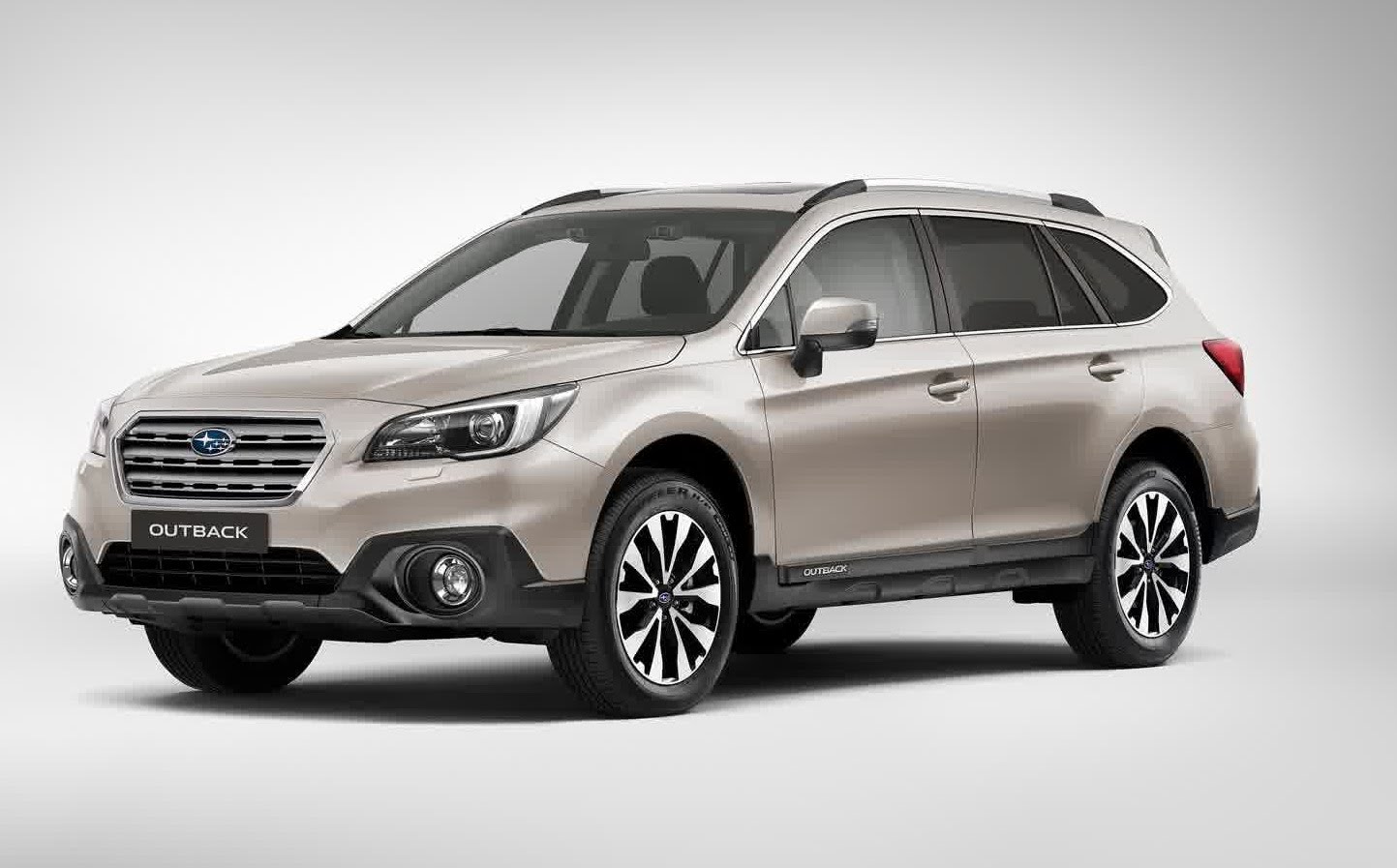 When measuring the Subaru Outback 2016, Australia drivers will obviously see that it is not a small car. It measures 4815 mm in length and 1840 mm in width. However, the model does have a car like stance and lower centre of gravity, which makes it a ideal choice for those looking for the practicality of an SUV without needing to negotiate the imposing shape around town.
The Outback is available with three engine options; a 2.0 litre turbocharge diesel, 2.5 litre four cylinder naturally aspirated petrol and the top of the range six cylinder 3.6-litre petrol. All these options provide plenty of power to ensure that you have an excellent drive experience. The AWD system ensures that the model feels surefooted, creating a solid feeling in any road conditions.
One of the most obvious improvements in the 2016 update is the increase in safety equipment. The Subaru Outback MY16 range gain the Subaru EyeSight driver assist safety system. This finalises the roll out of the system across the range. EyeSight is now in the third generation and includes features such as pre-collision braking, steering assist, adaptive cruise control, lead vehicle start alert and lane departure warning.
If you would like further details of the Subaru Outback 2016, Australia drivers should contact us. At City Subaru, we have an impressive stock of new and quality pre-owned Subaru vehicles including the new Subaru Outback for sale. Perth drivers will find our sales team helpful with any queries you may have and ready to schedule your test drive.
We hope that this article has been an informative one, and invite you to post your comments or questions in the comments section below. We're on social media and would love to hear from you, too. Look us up on Facebook, Google Plus and YouTube.