When visiting new car dealers, Perth drivers are likely to often hear about the power of the Boxer engine. Subaru new cars are renowned for the Boxer engine, but what you may not be aware of is that this type of engine is now fifty years old. Fortunately, Subaru has marked the occasion, highlighting the prestigious history of this powerhouse.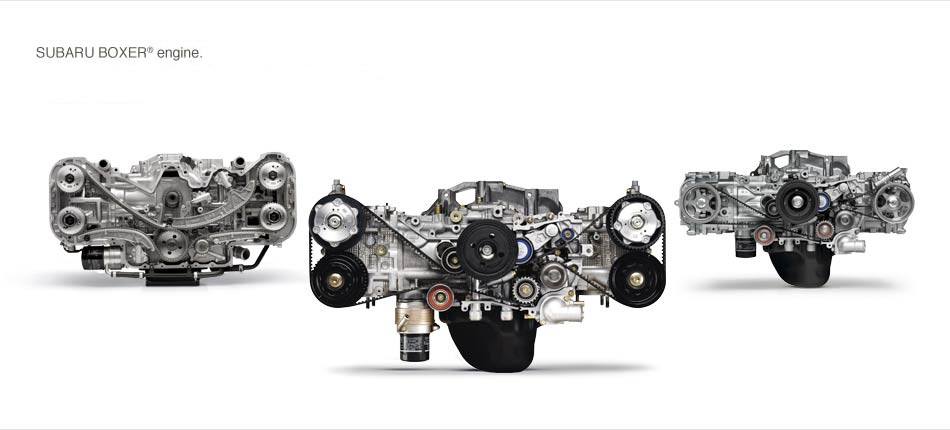 The History of the Boxer Engine:
The Boxer engine had its debut on May 16th, 1966 in the Subaru 1000. Since then the engine has become a signature feature on Subaru new cars. Now, every car sold by Subaru outside of Japan is equipped with a Boxer engine.
The name Boxer was derived from the horizontally opposed design of the engine. In this layout, the pistons are facing each other with a symmetrical side to side formation. The movement of the pistons when the engine is running is said to resemble a boxing fighter's fists moving with a punch combination.
According to Subaru, the opposing pistons cancel out the inertia force of the other. This results in an increased rotational balance and less vibration, improving performance and driver experience. This claim is supported by the fact that performance brand Porsche have used horizontally opposed Boxer engines on many of their models for years. This includes the Boxster, Cayman, and 911 sports cars.
The Current Subaru Range:
The current Subaru Australia range features a selection of vehicles which are equipped with a turbo diesel, turbo petrol and naturally aspirated petrol, four or six cylinder horizontally opposed engine configurations. This power is channelled into all wheel drive systems on almost all Subaru cars for sale. Perth drivers may notice that the Subaru BRZ is the only model which is rear wheel drive. While many have questioned whether symmetrical all wheel drive would be available on future BRZ models, Subaru has explained that in the case of the BRZ, adding all wheel drive would not significantly improve performance. While the BRZ does feature a Boxer engine, the 2.0 litre variant, all wheel drive is not needed for optimum performance. However, this engine and drive combination can be seen on many of the long running nameplates including the Liberty, Outback, Impreza, and Forester.
So, if you are considering investing in a new car and are visiting new car dealers, Perth drivers need to consider whether a Boxer engine is important to performance. Subaru has a reputation for retained value and consistently high performance, thanks in large part to the Boxer engine. Additionally, the brand has highlighted the performance potential of this engine with the Subaru return to rallying, as the team continues to place in the Australian Rally Championship.
If you are researching new car dealers, Perth drivers should contact us. City Subaru has a wide stock of Subaru new cars and quality pre owned models. Our sales team are ready to answer your questions, book a test drive or discuss your finance options. They would also be more than happy to explain the benefits of the fantastic Boxer engine.
We hope that this article has been an informative one, and invite you to post your comments or questions in the comments section below. We're on social media and would love to hear from you, too. Look us up on Facebook, Google Plus and YouTube.