Planning a road trip is as exciting as it gets. In fact, you might even enjoy the planning more than the actual drive. I'm joking, of course – you should enjoy all stages of your trip.
So before you settle on a route, pack your bags and jump in your new Subaru Crosstrek, you should read this ultimate guide on how to plan a long road trip.
Why?
Because we've done a few of these trips in our time and have learned (sometimes the hard way) about how to make the most of these journeys and have a great time.
Here's how to plan a long road trip, the right way.
1. Decide on how long you want to be away
It's all fun and games to say you'll end up on the beach in Broome, kicking back with a cold one as you watch a camel strut down the beach. But take a serious look at how much time you have to spare – because a week isn't going to cut it for a Broome trip. It's just not enough time.
You need to decide upfront how long you want to spend away from home – and that should guide the scope of your trip. If you've got all the time in the world – then please tell us how you do it, and kindly skip to the next section.
For the rest of us, road trips are often time-sensitive – you'll want to leave a day or two extra either side in case you REALLY like a place and want a bit of extra time, or you get stuck in the mud and need to wait to be pulled out – yep, that could shave off a full day in your schedule.
2. Research when to go
If you like escaping the cooler weather, then be smart about your timing. Heading up north just as winter sets in is an excellent idea – and you should park your Albany trip until the summer.
It's good to know the climate of the place you're going to.
Mark Twain once said the coldest winter he ever had was a summer in San Francisco – it's chucklesome because San Fran has a microclimate of its own – and anyone who doesn't know that can be in for a rude shock when they see fog rolling over the hills in peak summer.
The same goes for WA. Pick your season wisely and do your research on your destination. If you're travelling north of WA in the wet season (October to April) then be prepared for some heavy rains. If you plan on visiting the Kimberley and northern national parks, aim for the dry season which begins in late April or early June.
3. Decide on your route
Potentially the best part of this whole exercise. Seriously, enjoy it because soon you'll be calculating your budget for fuel – which is not as fun.
If you've got no final destination in mind (like gazing up at Uluru or feeling the sand squeak between your toes in Esperance) then you're in a unique position to choose a round trip that could take you many places on the way.
Balance out your desire to see literally ALL the places with a route that is direct and relatively easy to follow. Try not to do any doubling-back as this could cost you an arm and a leg at the gas station.
4. Book campsites/accommodation in advance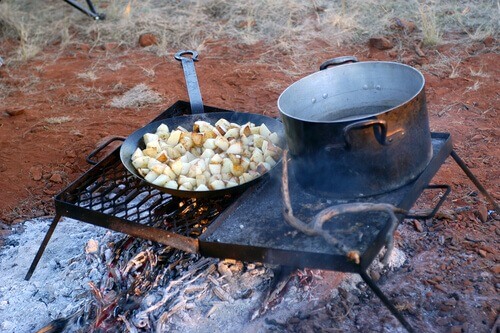 There's nothing worse than rocking up to a fully booked campsite – especially when the next one is an hour's drive away and potentially also full.
Yep, you're going to want to plan this one a little in advance. If you find yourself on the loose without a reservation – it's always a good idea to call ahead to double-check. Beware that some campsites will have restrictions on pets, and may charge you an entry fee.
5. Pack smart
Depending on what you're planning on doing along the way and at your destination, you could be in for a shock when it comes to space in your car. The best advice is to be prepared. If it's going to be cold, then pack warm. But don't throw all your eggs into one basket and drive there to find the sun out and all you've got is puffer jackets.
Pack light and smart with your activities and end destination in mind. If you notice your legroom has all but disappeared – you know you need a roof box. Read our article on how to make the most of your Subaru roof racks here.
6. Prep your car
Your car is your best friend on any road trip – and making sure it's prepped and geared up ready to tackle all the roads you plan on taking is critical. Make sure you get a solid mechanical service at a qualified Subaru dealership before taking off.
When it comes to prepping for specific roads and activities, you're lucky that your Subaru XV comes ready with some of the basics, like symmetrical all-wheel drive and X-Mode for those unexpected slopes. That being said, it's good to know if and when you might need extra gear like:
Spare fuel and oil
Tyre pump
Shovel
Emergency battery
7. Plan for the unknown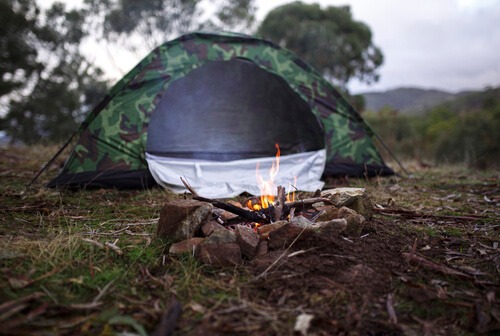 Any good road trip will take you off-road. That's when the risk level goes up – but so too does the excitement and reward. Some of WA's most stunning sights are hidden away down sandy tracks or along vast beaches – and you'll need to know how to get there.
Always have a good map. Yes, a paper map in case your Google Maps goes AWOL – do you really think you're getting a signal out there? If you plan on beach driving make sure you've got the right gear.
8. Download the right playlists…and go
Lastly, you'll want to download all your playlists ahead of time so you're not without good beats on the open road. If you're planning a super long trip, music can get a bit much after 6 hours – consider adding in some interesting podcasts to break up the time.
Remember to keep your eyes on the road and have fun. Happy road tripping!