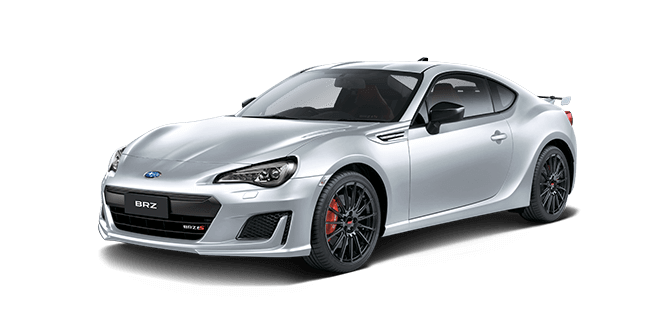 The all-new Subaru BRZ 2020 model will soon hit the market in the year 2020! The BRZ has always had fantastic handling and grip thanks to its clever design. The mechanism is also seen in older models, is renowned for its center of gravity ultra-low design that is powered by the 205 hp, 2.0-liter boxer engine.
At A Glance
This new Subaru BRZ comes with a couple of variants that includes both the Limited and tS and a starting price of $28,845. If you are opting for an automatic transmission along with the 2020 BRZ limited edition, then this one is priced at $29,945.
2020 also marks the return of the BRZ tS reasonably priced at $31,495.
Most new models bring their car price ranges to the top, while Subaru takes practicality to the next level with its fold-down rear seatback, 2+2 seating providing just as much comfort to passengers without ignoring practicality.
Is a Subaru BRZ a good car?
What determines a good car solely depends on the availability of the desired features we expect a modern car to have. Knowing about the available features in a Subaru BRZ helps to determine how much we can personally call it a good car.
Safety and convenience are two practical features consumers are drawn to when making a long-term investment in a vehicle. Subaru makes it a point to equip the new model with the intuitive touch, 7-inch Multimedia Navigation system that shows high-quality maps, offers voice-activated control, and easy hands-free smartphone integration for Android and Apple devices. Subaru redefines convenience by giving you the option to stream your playlist via a Bluetooth connection and to update the system through just a Wi-Fi connection.
Even the brake systems are also upgraded to a set of Brembo® four-piston calipers and rotors on the front area, with another set of dual-piston calipers and rotors on the rear. Shock absorbers (SACHS® Performance) have also been added to all four corners to enhance cornering stability. After all, the BRZ does best in carving corners, assuring us of our own safety and also making it convenient with the electronic steering capacity, which gets the job done in changing directions faster and more efficiently.
BRZ's responsiveness also matches with the best sports cars, setting the standard for all economic cars.
How long does a Subaru BRZ last?
The lifespan of a Subaru BRZ heavily relies on your consistency of caring for it. Some claim that with just the right maintenance and upgrade, it can last up to the 200k mark. A car enthusiast validates this with a 40,000-mile test on the model. It still had so much life in it just as the first driving encounter.
Final Thoughts On The New Subaru BRZ
Subaru owners and potential buyers can agree with the best thing about the BRZ. Apart from what we can expect in terms of the perks in getting the BRZ, what's best about the new model is how it makes us all feel. The excitement it brings just discovering about it and how we look forward to a test drive!
Last time, an announcement has been made about the return of the BRZ, illustrating Subaru's intention to move forward with a next-generation model but have yet to release the details.
Delve into the future of driving with our comprehensive 2023 Subaru BRZ review. Discover how this dynamic sports car raises the bar with its upgraded performance, sleek design, and advanced features. Compare its evolution from the 2020 model and schedule an unforgettable test drive at City Subaru to experience the thrill firsthand
Well, wait no more and find out all about the next-generation Subaru BRZ here without missing a thing!