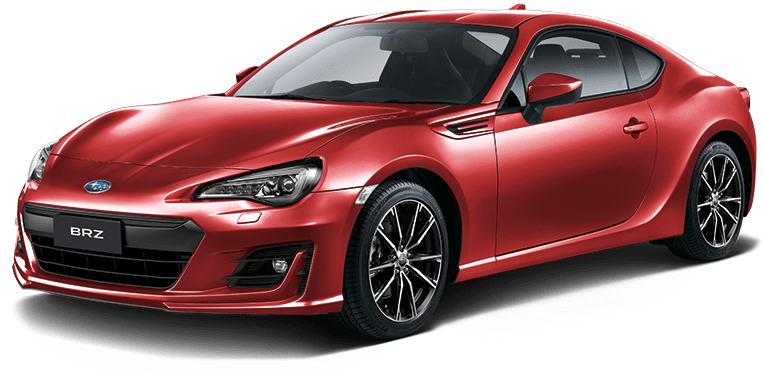 This is a fair question when you really think about it, Subaru have become very famous for their all-wheel drive technology. It's fair to say that a large part of this heritage stems from Subaru's rallying legacy with the Impreza. However, you may be surprised to learn that Subaru actually produced the first car with rear wheel drive back in 1958 so this isn't a new concept for them. In fact when the opportunity was presented to develop a modern rear wheel drive sports car the engineers at Subaru jumped at the chance. New interest generated from the new Subaru BRZ price change has caused many drivers to take a closer look at what the BRZ has to offer.
Many sports compacts and hot hatches are front wheel drive and it is the most enduring configuration for many manufacturers. True classic sports cars including the Mazda MX-5, Honda NSX, the Porsche 911 and now the Subaru BRZ 2015 Australia edition have rear wheel drive. The reason why manufacturers shift focus to a rear wheel drive setup for a true sports car is because they are seeking greater dynamic performance. This isn't easy thing to get right as design considerations involving the engine position become paramount when balancing the car. However, when the designers get it right the driving experience is incredible in the classic sports car tradition.
The BRZ powerplant is a horizontally opposed 2.0-litre boxer engine with direct and port injection designed in-house by Subaru. This engine produces 174 kW of power and 205 Nm of torque. It is high revving and delivers an amazing engine roar and dynamic response in both the 6-speed manual and automatic versions. As impressive as the engine is its size and placement is just as crucial. The Subaru boxer engine is as compact as it is powerful and this greatly adds to the BRZ's low centre of gravity. The engine has been placed as close to the centre of the car as possible adding stability and balance. Great care has been taken to ensure that all the heaviest components are placed as low down and as centrally as possible. In fact, the BRZ has one of the lowest centres of gravity in a currently available production car, so the new Subaru BRZ price has made it quite a bargain for petrol heads.
So now we know where all this power is generated we can talk about where it's going. The boxer engine sends all its power to the rear wheels in an effort to improve the response. The drivetrain has been designed to be naturally symmetrical and when used in conjunction with the engine placement and low centre of gravity greater balance can also be achieved. This means that the Subaru BRZ price is very competitive for a sports car with this kind of stability, power and handling.
If you would like to know more about the new Subaru BRZ price change, contact us. We have up to date information on all your favourite Subaru models and we can arrange a test drive for you at your earliest convenience.
We hope that this article has been an informative one, and invite you to post your comments or questions in the comments section below. We're on social media and would love to hear from you, too. Look us up on Facebook, Google Plus and YouTube.