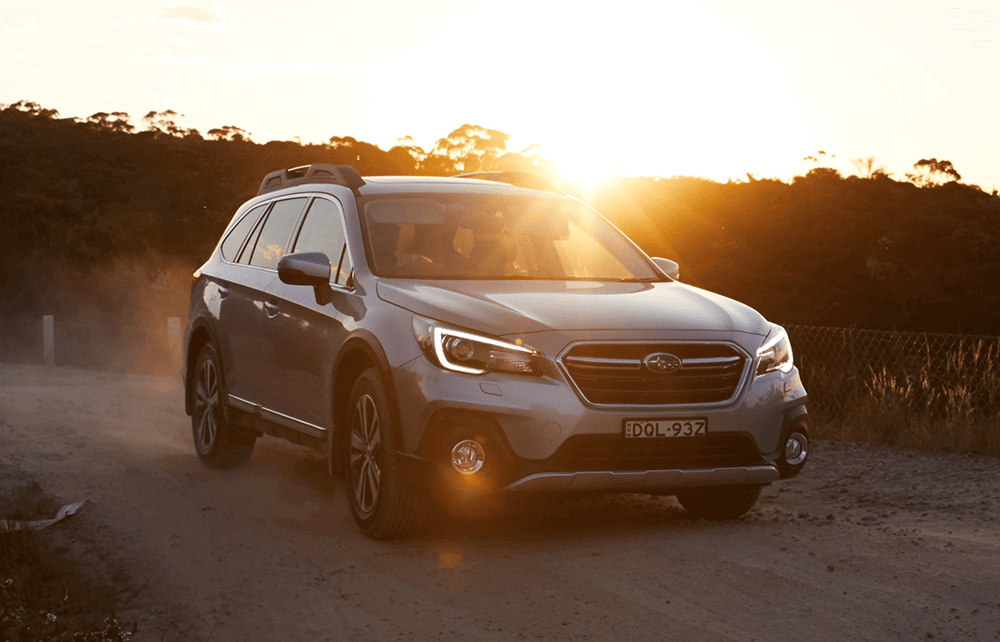 The Subaru Outback has been increasing in sales ever since its release This is thanks to the performance, size, and accessories you can get with the models. It is very common to look at popular cars and see everything it has to offer and then ask for more. While this vehicle offers a lot in the way of speed, some people are wondering if it also comes with Turbo.
Answering these questions can be short but it won't give you all the information, so make sure to read more before booking a test drive. It never hurts to know more.
Does Subaru Outback have Turbo?
Yes, the Subaru Outback definitely can come with turbo but only certain models offer this attachment.
The non-turbocharged Subaru Outback models are excellent cars for daily life, even without the extra kick. The most affordable of these models comes with most of the accessories that you can find in the more expensive Subaru cars while saving you some cost. If you do not want turbo then this choice will end up saving some cash.
Next in the non-turbo line offers everything that you can find in the model above but also comes with the Subaru driver vision assist feature. An accessory that offers an extra pair of eyes to improve safety for the driver by adding cameras that watch over the road.
The highest costing non-turbocharged engine sits along with the same cost, if not more than the most expensive turbocharged variant. So you might be wondering where the extra cost goes if not into adding a turbocharged engine. That cost goes to improving the technology and performance and helps this model rival that of other Subaru cars.
If you are still keen on purchasing a turbo engine then there are two models that offer this addition.
What Subaru comes with a turbo?
Next comes the discussion on the two turbocharged Subaru Outback models, the Subaru Outback 2.0D AWD and the Subaru Outback 2.0D Premium AWD.
The Outback 2.0D AWD is a more affordable variant of the turbocharged Subaru Outback model, choosing to focus more on saving money instead of adding extra accessories. Even though it is the better model for your wallet you can still expect to find a very rewarding driving experience. Inside this vehicle is the Integrated infotainment system that has many features like music and Bluetooth connectivity. With the reduced cost, you might feel like you are missing out on some of the important features but don't worry as it still holds that Subaru quality.
More fun and more features are what defines the Subaru Outback 2.0D Premium AW. A major change compared to the other model is the Integrated infotainment system going from 6.5inch to 8.0inch and now comes with satellite navigation. Heated seats that are also electric for easy reclining are also included in the premium model. Other useful additions include the extra USB slot.
Does Subaru have a turbo engine?
Yes, the Subaru Outback can come with a turbo, but only some models offer this feature. A good question to ask yourself is if you need the turbocharged engine addition? Are you really interested in that extra kick of speed that you can turn on at any moment?
The non-turbo charged variants offer a luxurious driving experience with the cost of fulfilling those speed desires, but sometimes normal like can get boring. So if you don't need the turbo, then stick with the normal models. If you like the option of switching between different styles then you should look at the two turbocharged Subaru Outback variants and see what they have to offer.
What engine does the Subaru Outback have?
The Subaru Outback has multiple different variants, not just turbo and non-turbo. Depending on the model chosen you can receive 4-cylinders or 6-cylinders. So how far do these engines differ from one another and what do each of them offer that makes them unique.
Subaru Outback 2.5i AWD and the Subaru Outback 2.5i Premium AWD use a 4-cylinder engine. Subaru chose 4-cylinder engines with these vehicles because they knew that drivers of these vehicles are looking for a good everyday vehicle. They do not need to achieve great speeds, instead what they need is to save as much money. Specifications for this engine are; Petrol engine, max power is 129kW@5800rpm, max torque is 235Nm@4000rpm and 7.3L of fuel per 100km.
Stepping towards a stronger design comes the Subaru Outback 3.6R AWD with a beefy engine. This car has a 6-cylinder petrol engine under its hood. What you get with this engine is more power, more strength, and more intense driving experience. Designed for the drivers that require more power, this vehicle can achieve above-average output in strength. Specifications for this engine are; Petrol engine, max power is 191kW@6000rpm, max torque is 350Nm@4400rpm and 9.9L of fuel per 100km.
Lastly is, of course, the turbocharged engines that are found in the Subaru Outback 2.0D AWD and Subaru Outback 2.0D Premium AWD. These engines are turbocharged horizontally-opposed Boxer 4-cylinder, diesel engines, that have an extra kick. When the turbo kicks in the rpm can be expected to boost into overdrive. This helps to create an experience for both the drivers that crave speed and drivers that crave a calm lifestyle. Specifications for this engine are; Diesel engine, max power is 110kW@3600rpm, max torque is 350Nm@1600-2800rpm and 6.3L of fuel per 100km.
One nice tidbit of information is that the turbocharged engine is more efficient in fuel consumption while not using turbo as well as being average in the way of pollution.
Conclusion
Turbocharged engines can be a nice addition when purchasing a vehicle as it can actually help you to save money when not being in a turbo. They are also good for when you get an itch for speed and you want to kick up your rpm to the max. The Subaru Outback is a nice vehicle for choice if you are looking for every day but both turbo variant then the 2.0D AWD and Subaru Outback 2.0D Premium AWD are also excellent choices.