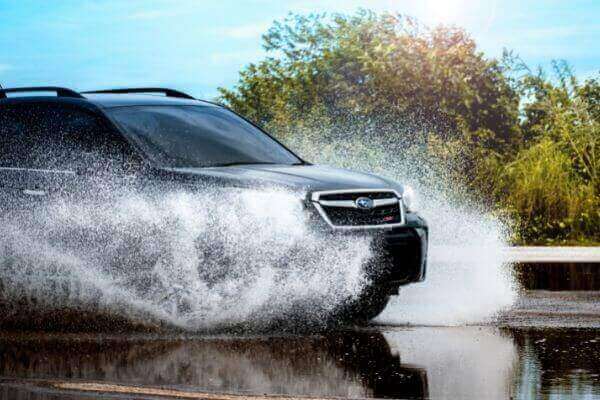 Are you a googly-eyed tourist or a local who's looking to spice things up? Stop searching, because you've found your Perth adventure guide.
Adrenaline junkies listen up. Perth, Western Australia, has got your adventure-hungry appetite sorted. From clambering among the treetops, free-falling from the sky, or enjoying an afternoon in the surf, there's something for anyone and everyone in… wait for it… the world's 6th most liveable city.
So, pack your bags, fire up the engine, and let's get started with our top 8 adventurous things to do in Perth.
1. Go surfing at Scarborough beach
Whether you're a pro or a newbie, surfing is an integral part of Perth's adventurous yet laid back lifestyle. Slapping a board on the roof of your Subaru Forester and cruising down to the coast to catch the morning swell is something everyone needs to experience at least once in their lives.
And what better place than Scarborough Beach? Perfectly situated west of the city centre and teaming with local bars, eateries, and coffee shops, this paradise is a must-see whether you plan on climbing into a wetsuit or not.
For those who already own their own wax, board, and wetsuit, you probably already know where to go and what to do, but for anyone who's wanting to gain a new skill – sign up to a surfing session with a local school – trust that by the day's end you'll be addicted to the sport.
2. Go treetop climbing
There's no better way to reconnect with nature than by swinging through tree-top canopies and challenging yourself on an obstacle course many metres above the ground. For such an adventure, get yourself to Lane Poole tree-top adventure park and surprise yourself with a day of fun amongst the native forests. It's about two hours drive south and located near Dwellingup, so be prepared to make it a day trip and pack plenty of snacks for the ride.
It's not just climbing that's on offer here; let the kids run wild in the playground from their wildest dreams while you sit back and crack open a cool beverage – and yeah, no one said adventuring can't include yummy food. Sampling some of the local baked goods (especially the beef pies) is a hot tip that you won't regret.
3. Abseil down cliffs at Mountain Quarry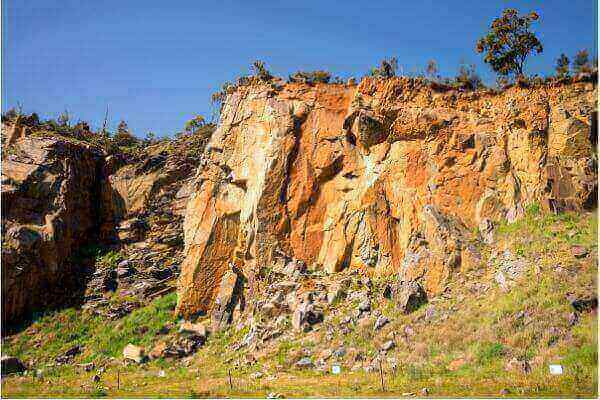 For anyone wanting their Perth adventure to be a healthy mix of sweat, rocks, ropes, and carabiners, a day spent on the Mountain Quarry cliffs will be the perfect antidote to your burning adventurous desires.
Don't have the right gear? That's no worries – you can come just as you are and have all the equipment taken care of, from shoes to helmets.
Remember to book a spot in advance with the local tour office that runs things and sort out your day of adrenaline-filled climbing and abseiling.
4. Kayak down the Swan River
There's no better way to explore Perth's unique waterways than by kayak. No matter where you start from – be it Matilda Bay, or over near Blackwall Reach – accessing some of the most secluded spots along with Swan River is a top Perth adventure waiting to be had.
Choose a calm day if you can to make the most of the serene views that reveal themselves around each corner. Start in the morning and pick a spot for lunch, where you can sample some of Perth's finest eateries along the river. Take care to bring plenty of water and a snack. You'll thank yourself halfway through.
5. Hike through the Perth hills
Although Perth is well known for being a coastal paradise, start heading east and you're in for a stunning surprise. Take a day trip out to Perth's rolling hills, park the car, tighten your laces, and head into the forest.
With a multitude of attractions and outdoor activities awaiting anyone who ventures in, John Forrest National Park and its surrounds are teeming with hiking trails, boulders to clamber over, scenic views of Perth city and kings park, and countless trickling streams – perfect for a picnic. If you make it up in time for some sunset views, wander up through Whistlepipe Gully until you find your spot to watch the sun dip down over the Indian Ocean.
6. Go sand boarding at Lancelin dunes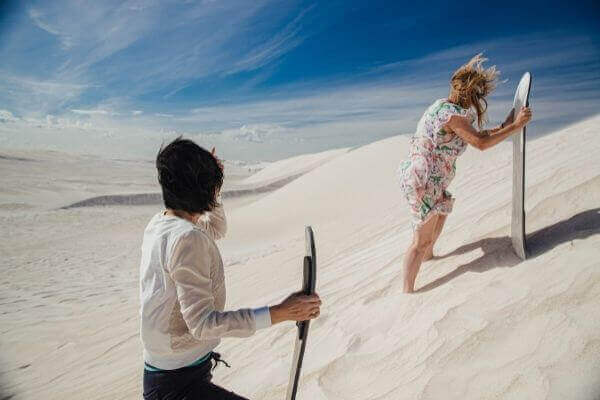 Drive only an hour and a half north from Perth city and you're looking at white powder sand for miles on end. The perfect place for a fun-filled afternoon of sand boarding, fishing, and swimming awaits those at Lancelin's stunning sand dunes. Once you're finished sinking your toes into the powdery sand, you'd be crazy not to enjoy a meal at one of WA's most iconic lobster restaurants – it's every bit as good as it sounds.
7. Go Hot Air Ballooning in the Avon Valley
For a different perspective, drive out to the stunning Avon Valley. It's home to some of Perth's (and Western Australia's) best wineries – and yes, that's where your hot air balloon tour awaits you. These trips start early in the morning – so be prepared to set the alarm well before dawn and have some warm clothes packed. With plenty of pre-flight coffee available and a glass of champagne waiting for you on your return, this is one of the most unique ways to experience Perth's most stunning surroundings.
8. Go Skydiving
Get your adrenaline pumping with an unforgettable skydiving experience over Perth's stunning coastline. When it comes to seaside views, there's no better vantage point than hundreds of feet above the ground. Whether you're a nervous first-timer or a wide-eyed enthusiast, Perth's skydiving scene will only grow your love of the sport – and with professional GoPro footage, you can hang on to these memories forever.
Bonus: get the right car for the job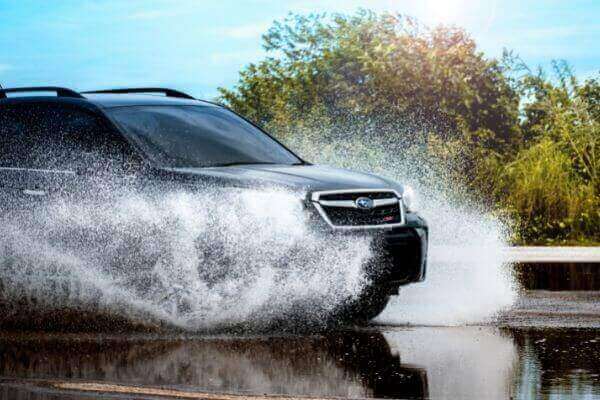 Ok, you've booked one of your adventurous things to do in Perth, but you're wondering what the right car is to deliver you there in style.
The Subaru Forester is the perfect car for the job. Why? It's the Western Australia adventure car. Full Stop.
With the right clearance, excellent fuel economy, and Subaru's famed Symmetrical All-Wheel-Drive system, there's nowhere you can't go. Test drive the latest model: call City Subaru or drop by our dealership today.