Choosing between a thrilling sports car and a reliable family-friendly vehicle can be a challenging task. Let's delve further into the Subaru world, contrasting the Subaru WRX and Subaru Forester, each with its unique attributes.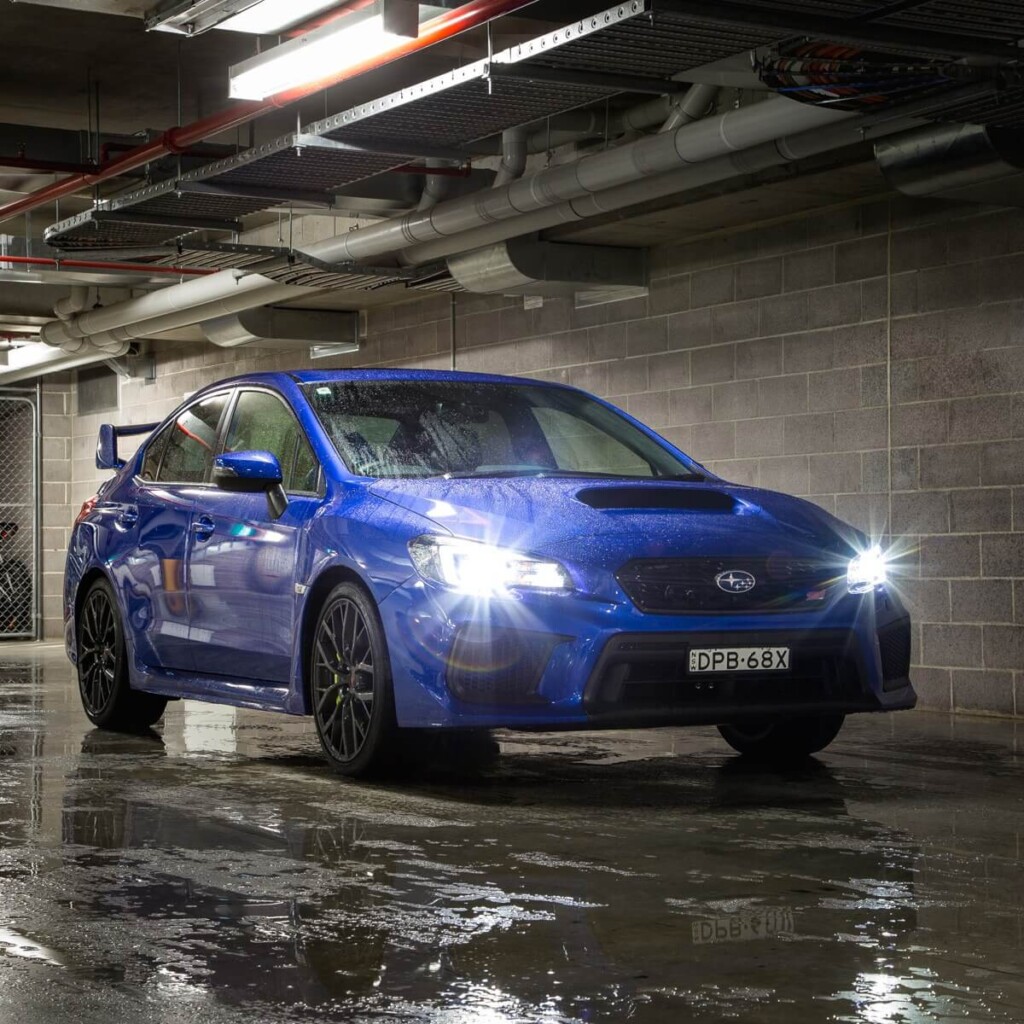 The Delicate Balance Between Power and Efficiency
A detailed look into Subaru's repertoire reveals the WRX and the 2023 Forester, are two very distinct vehicles in terms of performance and fuel economy.
Unleashing the Beast: Subaru WRX
If your heart races at the thought of power and speed, the Subaru WRX and its sibling, the WRX STI, might just be the cars for you. These all-wheel drive sports cars each contain powerful engines under their hoods. Turbocharged for an adrenaline-pumping driving experience. The base model WRX manages a surprising 8.7L/100km, making it an intriguing combination of power and efficiency.
Steady and Reliable: Subaru Forester
Shifting gears to the Subaru Forester, we see a vehicle designed with a different user in mind. The 2023 Forester, including the new Forester Wilderness, strikes a unique balance of versatility and fuel efficiency. Although not as powerful as the WRX, the Forester offers incredible efficiency, at 7.1L/100km (Forester Wilderness – 7.4L/100km). Offering steady performance that fits both city commuting and off-road adventure. Great value whether the adventure takes you.
Interior Comfort and Space: From Sports Car to Family SUV
How does the interior of a sports car compare to that of an SUV? Let's take a closer look.
Compact but Plush: Subaru WRX
Being a sports car, the Subaru WRX doesn't prioritise legroom and headroom in its design. Nevertheless, it compensates for the cosy dimensions with a luxurious interior. The WRX comes with comfy front and rear seats, power windows at the front, and a handy vanity mirror and a bottle holder. Despite its compact size, the Subaru WRX ensures you travel in style and comfort.
Roomy and Versatile: Subaru Forester
Stepping into the Subaru Forester is a different experience. This SUV offers ample space, with an impressive 111 cubic feet of cargo space when the rear seats are folded flat. The Forester has abundant shoulder room, with its body being about 8 inches wider than the WRX. Beyond space, it's a thoughtfully designed family vehicle, offering keyless entry, child safety locks, and Isofix child seat mounts for child seats.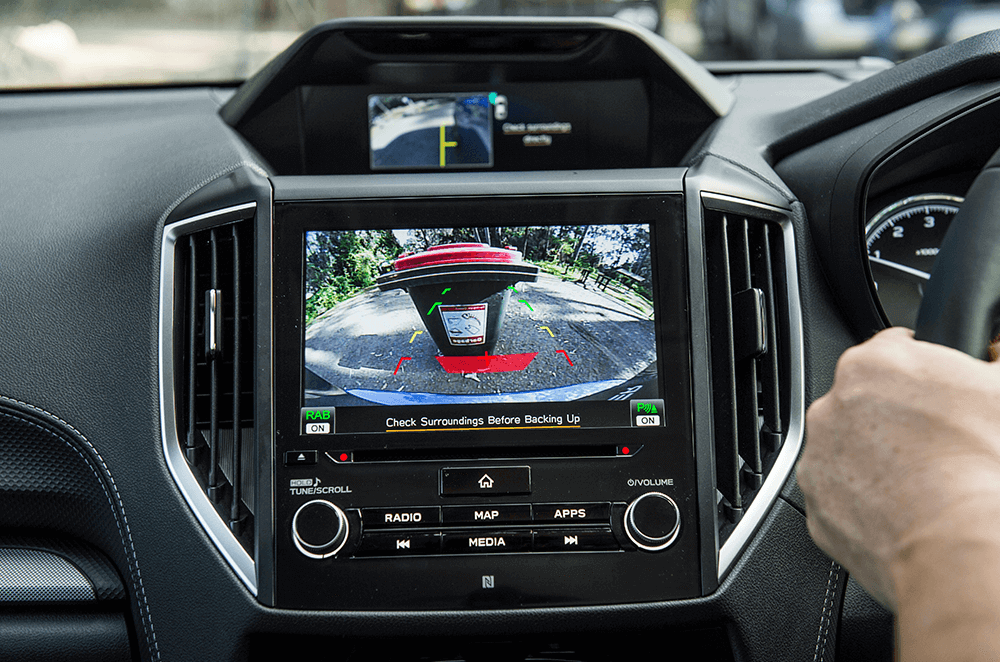 Technology and Safety: Keeping up with the Times
Subaru ensures that all its vehicles, including the WRX and Forester, keep up with modern technology and safety standards.
Seamless Connectivity and Protection: Subaru WRX
The Subaru WRX doesn't disappoint when it comes to tech features. It offers standard Apple CarPlay and Android Auto integration, a 6.5-inch touchscreen display, and a six-speaker sound system. As for safety, a rearview camera, front side airbags, side curtain airbags, and a driver's knee airbag come as standard, keeping you and your passengers safe and secure during your thrilling rides.
Family-Friendly Technology and Safety: Subaru Forester
Like the WRX, the 2023 Forester is also equipped with the latest tech features, including Apple CarPlay and Android Auto. However, it takes safety a step further, considering its role as a family vehicle. Features like a rearview camera, front side airbags, side curtain airbags, driver's knee airbags, blind spot monitoring, lane departure warning, and automatic emergency braking are all standard, providing peace of mind for every family journey.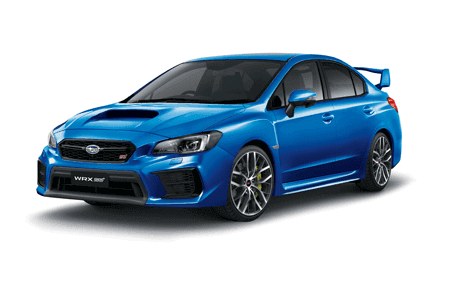 Rivals on the Road: Comparing to the Competition
Subaru's WRX and Forester don't exist in a vacuum, and it's worth comparing them to their competitors.
Thrilling Alternatives: Subaru WRX
The WRX, as a sports car, faces competition from vehicles like the Subaru Impreza and the Honda CR-V. While they each offer unique attributes, the WRX stands out for its blend of power, performance, and surprisingly reasonable fuel economy.
Family-Friendly Options: Subaru Forester
The Subaru Forester finds itself compared to SUVs such as the Toyota RAV4, the Honda CR-V, and the Mazda CX-5. and of course the Subaru Outback. However, with its spacious interior, child-friendly features, and balanced performance, the Forester holds its own as one of the best in class, in the competitive SUV market.
Ownership Experience: Living with Subaru WRX and Subaru Forester
Owning a car is more than just the driving experience. It's about the connection you build with your vehicle over time. Let's examine what it's like to live with the Subaru WRX and Subaru Forester on a daily basis.
Exhilaration Every Day: Subaru WRX
The WRX, with its potent engine and nimble handling, makes every drive an event. Even mundane errands become thrilling escapades when you're behind the wheel of this sports car. But the WRX isn't all about thrills. It's a surprisingly practical daily driver, with enough room for your groceries and enough fuel efficiency for your daily commute. The WRX serves as proof that you can mix excitement with practicality.
Practicality Meets Adventure: Subaru Forester
The Subaru Forester excels in the mundane, turning everyday chores into comfortable experiences. The spacious interior, coupled with the vast cargo space, makes every shopping trip or family vacation a breeze. On top of that, the Forester's off-road capability means that the occasional weekend adventure is never off the table. Owning a Forester means embracing practicality without sacrificing the spirit of adventure.
After-Sales Service: Subaru's Commitment to Quality
Subaru is well-known for its commitment to quality, and this extends to after-sales service. Owners of both the WRX and Forester can rest easy knowing that their vehicles are backed by Subaru's comprehensive warranty and its network of service centres. Whether you need routine maintenance or major repairs, Subaru's after-sales service ensures that your vehicle is always in top shape.
Resale Value: A Long-Term Investment
A vehicle is a significant investment, and it's essential to consider the resale value. Both the Subaru WRX and Forester hold their value well. The WRX, with its enthusiast's appeal and strong performance credentials, is always in demand in the used car market. Similarly, the Forester, with its reputation for reliability and versatility, also retains its value over time.
Here's a comparison table highlighting the key differences between the Subaru WRX and Subaru Forester:
| Feature | Subaru WRX | Subaru Forester |
| --- | --- | --- |
| Body Style | Sedan | SUV |
| Performance | More powerful and sporty | Less powerful, focused on versatility |
| Drivetrain Options | All-wheel drive (AWD) | All-wheel drive (AWD) |
| Engine Options | 2.0L turbocharged 4-cylinder | 2.5L naturally aspirated 4-cylinder |
| Horsepower | Ranges from 268 to 310 hp | 182 hp (base engine) |
| Transmission Options | 6-speed manual or CVT | CVT (continuously variable transmission) |
| Interior Space | Compact, less passenger and cargo space | More spacious, generous cargo capacity |
| Ground Clearance | Lower ground clearance | Higher ground clearance |
| Suspension | Sport-tuned suspension | Comfort-tuned suspension |
| Technology | Focus on performance-oriented features | Focus on comfort and convenience |
| Price Range | Generally more expensive | Generally less expensive |
| Target Audience | Enthusiasts, performance-oriented drivers | Families, outdoor adventurers |
Which is Right For You?
The debate between Subaru WRX vs Subaru Forester ultimately comes down to personal preferences and lifestyle. If power and performance get your pulse racing, the WRX is your perfect companion. If you value comfort, space, and family-friendly features, the Forester is your ideal choice. No matter the choice, Subaru ensures a satisfying journey on the road.
The only way to really tell if the Forester or the WRX is the right car for you is to get behind the wheel. Test drive the Subaru Forester and the Subaru WRX today at Perth's premier Subaru dealer – Perth City Subaru. Visit the showroom today at 137/165 Albany Highway, Victoria Park WA 6100 or contact one of our professional car experts at (08) 9468 8491.