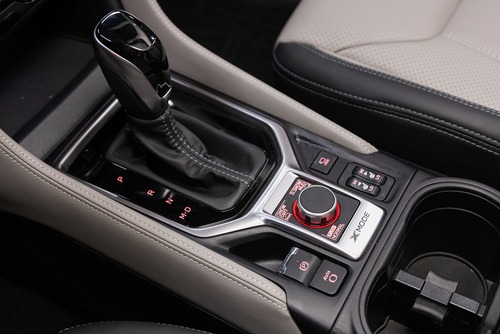 The new Subaru BRZ is one of the most exciting sports cars to drive. But before you scoot down to the dealership and snag one, you need to think about whether you're going to go with a manual or an automatic.
Welcome to the Subaru BRZ automatic vs manual debate, where it's good to be informed.
There's no mistaking it, Subaru's iconic BRZ is an ideal car to hit the road in. Whether you're in a Subaru BRZ manual or automatic, you can be sure to get maximum power, excitement and all the thrills that come with driving one of these
But which one is best for you – Subaru BRZ manual or automatic?
Let's find out.
First, tell me more about the Subaru BRZ.
The Subaru BRZ – similar to its mechanical twin the Toyota 86 – comes with a naturally aspirated 2.4 litre flat four Boxer engine producing up to 228 horsepowers and 170 kilowatts is mated to the back wheels through a six speed manual transmission – or you guessed it – a six-speed automatic transmission.
Obviously, we're talking rear-wheel drive – the signature mark of Subaru's fleet.
A low centre of gravity is a hallmark of this car – and it's easily one of the most entertaining cars in the Subaru range. Oh. and you'll love all the fancy specs that feature in the base models.
Let your driving style decide for you
When it comes to the choice between a Subaru BRZ automatic vs manual, it comes down to your lifestyle and how you drive day in and day out. Manual transmission is all about having ultimate control over what gear you're in and when. When you're in an automatic the car does the work – efficiently, and sometimes painfully so.
The point here is that if you like to really 'drive' your car on your own terms and have complete control over your gear selection – maybe for a steep hill which an automatic transmission just couldn't predict – then your choice is pretty straightforward – get the manual BRZ.
Commute every day and hate traffic jams?
Perth's a growing city and yes, traffic jams are becoming more frequent. If you're easily frustrated by a bad traffic day – then manual cars may not be your best pick.
Every time you gear down when the traffic slows, you're ready to gear up again as a space opens up in front – no one wants to do that much footwork on a Monday morning.
Truth be told, half an hour of stop-starting is enough to drive even the most patient of us up the wall. If you're nodding right now then an automatic transmission may be your way out of a nasty commute.
Want cheaper maintenance?
It's no secret that cars with automatic transmission cost more to service. That's because of the complexity of the parts that go into making that system function, well, automatically. If you're worried about paying extra if something goes wrong (transmissions are notoriously one of the most expensive items on the mechanic's invoice) then you should really consider going for a manual transmission.
Fuel efficiency high on your priority list?
If the answer is yes, you may want to lean towards the manual transmission. With fewer moving parts it's often far lighter than its automatic cousins, resulting in fewer miles to the gallon. The BRZ is no different and will reward manual driver's over time with lower mileage. On the other hand, if you're more concerned with performance – stick with the manual all the way.
Paranoid about stalling?
It almost goes without saying – but stalling your manual Subaru BRZ might be one of the more embarrassing moments on the road. If you're learning to drive – or you just don't want to put up with the occasional stall – then you need an automatic transmission where stalling isn't a possibility. It's also helpful if you live in the hills with plenty of frequent steep starts – you'll never need to face the fear of the dreaded hill start.
Test drive both – then decide
When it comes to the Subaru BRZ automatic vs manual – you're going to want to test-drive these two cars to see which one feels most natural in the real world. If you're a die-hard manual driver you may want to leave your presumptions about automatic transmissions at the door and have a try – you may be surprised at the responsiveness of the automatic version.
Ready to decide?
If you think you're ready – why not book a test drive at your local dealership and see which car is right for you – simply give the team here at City Subaru a call and we'll see you down here for a spin.