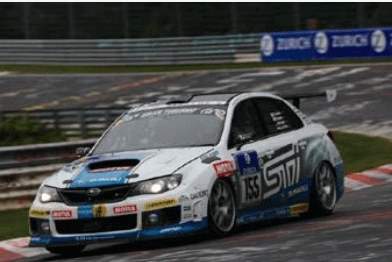 STI, or Subaru Tecnica International was founded in 1988 by Ryuichiro Kuze and soon after broke the world 100,000km speed record with a Subaru Legacy (Liberty in Australia) driving at an average speed of 223.345 km/h for 447 hours, 44 minutes and 9.887 seconds, continuously. This proved the exceptional reliability of the Subaru Liberty under the toughest of conditions.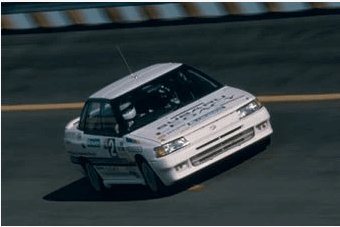 After a very successful competition debut at the Safari Rally in 1990, STI set their sights on the World Rally Championship (WRC). Although much was learned in their early efforts, victory would not come until the New Zealand Rally in 1993, where the STI Legacy (Liberty) won triumphantly. The following year, the STI team started the long-lasting racing campaign of the Subaru Impreza WRC model. The success that followed was astounding – 2nd overall in 1994, manufacturers' titles 1995 and 1996, and a stunning 8 of 14 races won in 1997, capping a remarkable achievement – Subaru became the first Japanese company to win a manufacturers' title for 3 consecutive years. This racing success would permanently elevate Subaru and STI to iconic status in the world of rally.
With 47 WRC wins and counting, STI led Subaru to more rally wins than any other Japanese manufacturer. This success, coupled with the heroics of drivers like Colin McRae (1995 drivers' champion), Richard Burns (2001 champion), Peter Solberg (2003 champion), and Toshihiro Arai (2005, 2007 Group N champion) would solidify Subaru and STI among the most respected brands in the world rally scene.
Although 2008 would mark the end of WRC competition for Subaru and STI, it was the beginning of a new era of racing challenges. STI would begin its conquest of the tarmac in the Japanese SUPER GT series. In this competitive series, the STI ideals of driving confidence, and the trusted SUBARU BOXER engine would prove immediately effective, resulting in strong finishes for the Legacy (Liberty) race car, and the following Subaru BRZ race car, which would take 5 pole positions in the 2013 season.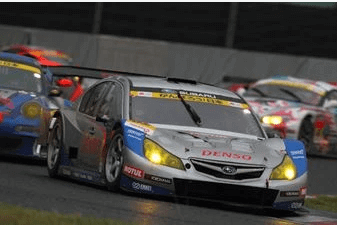 After more than a decade of WRC dominance, STI put their performance prowess to the ultimate test – The Nürburgring 24-Hour race in Germany. At a race where only the most resilient cars and drivers prevail, the STI Nürburgring Challenge race car prevailed in 2011 and 2012, earning class victories. After a setback in the 2013 race where they finished third, the STI aims for success once again, with a new STI Nürburgring Challenge based on the 2015 WRX STI production car. Competing with such authority against some of the most formidable racing teams and vehicles in the world, STI's effort in Nürburgring 24-Hour race is a triumph for Subaru and their fans around the globe.