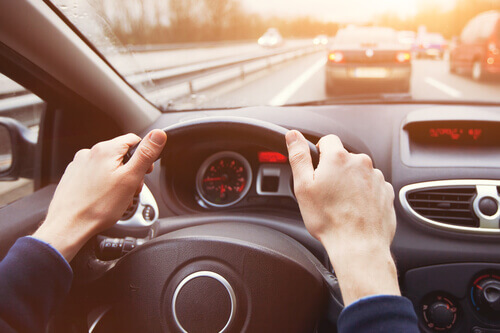 Ever been stuck behind someone going painfully slow? Or perhaps you were driving along in your new Subaru XV and enjoying a relaxing cruise down the road when the thought occurred to you – is driving under the speed limit illegal? Is there such a thing as driving too slow?
Whether you're naturally a slow driver, or just curious about whether there are any repercussions for driving well under the speed limit – you're in the right place for answers.
Let's take a closer look.
Is it illegal to drive under the speed limit?
In certain circumstances – driving under the speed limit can constitute a traffic offence. For example, if you're crawling along an open freeway where other cars are normally travelling at 100km/h + you would be considered to be potentially obstructing the path of other drivers. But what does all this mean?
According to the Royal Automobile Association (RAA), driving too slowly could breach Australian Road Rule 125. This rule clearly states that a driver must not unreasonably obstruct the path of another driver or a pedestrian.
Now, one could argue that driving at a slower speed isn't directly related to obstructing other cars on the road. There is some legal wiggle room on how this particular law is applied, but the RAA has provided a clear example showing that driving at 20 km/h through an 80 km/h zone would be considered to be an abnormally slow driving speed.
Check your local laws
So is driving under the speed limit illegal in your state or territory? While there are some national standards in place, practices between states differ. Essentially, Australian Road Rules are applied across the entire country, but each State and Territory may apply them in a slightly different way.
In Western Australia, the Road Traffic Code 2000, Part 11 (108) provides that a person shall not, with intent to hinder or obstruct the passage of any vehicle or vehicles on a carriageway, park or stop a motor vehicle on the carriageway in such a manner as to cause the passage of any other vehicle on the carriageway to be obstructed or hindered.
The Western Australia Police Force has also stated in the past that there is a minimum speed limit in place on the freeways. When driving here, you can go no slower than 20 km/h under the posted speed limit on the freeway. If you do drive at a slower speed, it's far more likely that you will get pulled over by the police.
Exceptions to the rule are numerous
It's not surprising that there are many exceptions to the rule. The key here is that you must not unreasonably obstruct other drivers and pedestrians. Indeed section 2 (a-b) of the rule itself provides that a driver is not unreasonably obstructing traffic if:
A)the driver is stopped in traffic; or
B)the driver is driving more slowly than other vehicles (unless the driver is driving abnormally slowly in the circumstances).
This means that the circumstances are critical, and given that every road is different, this should be taken on a case-by-case basis. Driving at a reduced speed often depends on the safety concern of the driver – as you'll see below.
Safety concerns
The safety of drivers on the road – including your own – is a key consideration when it comes to the issue of driving under the speed limit.
If you're driving along at 100km/h and a hailstorm hits – driving well under 20km of the speed limit isn't only the gut reaction – it's the recommended and safe thing to do. Likewise, there are a number of other potential reasons that will mean that this rule no longer becomes relevant. Here are some potential reasons that might warrant driving well under the speed limit:
Wet or rough road conditions
Road accident or collision
Animals on the road
Roadworks
Heavy traffic
You're pulling over because of a safety concern
You consider it unsafe to drive any faster
Be aware of unintended consequences
While driving too slow is often the safe thing to do in many circumstances, it doesn't mean that it's always the appropriate approach. If you are found to be wilfully obstructing the passage of other vehicles you may find yourself in trouble with the local police.
It's also worth stating that if you're driving in breach of the law, you will probably be driving in breach of your car insurance agreement. So, if you get into an accident by driving too slowly, your insurance coverage could be voided. If you need further information get in touch with your local road authority for more detailed advice.
Final thoughts
Road safety can be a difficult topic to codify into law – because all driving situations are different. That's also one of the reasons why the laws in this area are vague at best and allow wiggle room for road users to have discretion when encountering potential hazards.
Keeping a safe speed on the road is always the right approach – no matter what the maximum speed limit is. It's important not to feel pressured by cars behind you to overtake or make manoeuvres that you wouldn't normally take under the circumstances. Remember that your safety and those around you are the priority.
Note: The Subaru XV model is marketed as the Subaru Crosstrek. This change in name was made to align with Subaru's global naming strategy. Therefore, when referring to the Subaru XV in the context in the market, it is synonymous with the Subaru Crosstrek. Rest assured, any information or references pertaining to the Subaru XV can be considered applicable to the Subaru Crosstrek.