Love it or leave it. That's our advice when it comes to the Subaru WRX.
Subaru's legendary rally championship favourite has been around for a couple of decades now and has morphed into something that the inner child in all of us can strongly relate to – a fast, aggressive, fun-to-drive vehicle. But that doesn't make it the right car for, well, many people actually.
You're scratching your head: is the Subaru WRX reliable?
Well, if you like crawling around the suburbs in a light hatchback barely scratching 5th gear, then this car will be quite a shock to the system.
Let's be honest, the WRX is probably less reliable than your average city-dwelling car. But that's exactly the charm. The WRX is just like you and me – it demands attention, love and praise. So that's what we're doing today. Giving the WRX a little TLC – because it deserves it.
Why buy a WRX anyway?
Buy a WRX if you're passionate about the essence of driving. Right now you're probably rolling your eyes thinking ok, what on Earth does that mean.
Let's break it down.
Driving a WRX means you're exposed to the distinct warble of its horizontally-opposed Boxer engine which growls like a hungry bulldog when you accelerate. It's something to behold, whether you're at the wheel or standing on the curb.
Along with the sound comes the power. Two options await potential buyers: the standard 250hp 2-litre engine which will get you from 0-100km/h in 5.8 seconds, or the Subaru WRX STI model boasting a 2,5-litre engine producing 310hp. The latter will see you reach 100km/h in a hasty 5.1 seconds.
If that tickles your fancy – then keep reading. There's more where that came from.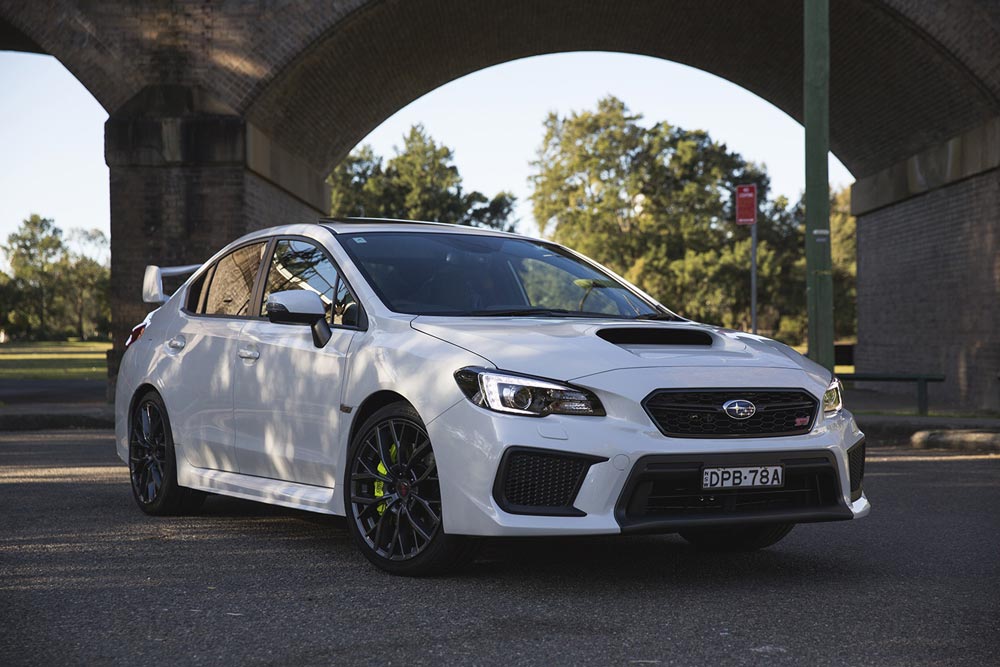 If you can rely on one thing, it's stability and control
Sure the WRX may not be top of its class when it comes to the rod and crankshaft bearings – there have been some issues affecting Subaru WRX reliability between 2009 to 2014, but that doesn't take away from its superior All-Wheel drive system.
Subaru's Symmetrical AWD system takes this sports car to a whole new level when it comes to stability and control. Whether it's powering down the freeway in a downpour or getting the first lead in that sneaky drag race, the WRX's AWD capability makes it a unique specimen amongst rivals.
Back to basics with manual transmission
Speak to anyone who likes to drive (like, really likes to drive) and they'll tell you manual is better than automatic.
These days it's becoming harder and harder to come across good manual sports cars which aren't either too expensive or simply not fun enough to drive. The Subaru WRX ticks all the boxes with a fun-filled six-speed manual transmission. Compared to other vehicles in this class, the WRX driving experience trumps the lot. Speaking about reliability, you should try to repair an automatic gearbox on literally any other car and then compare the price. Do you get the picture?
Sports car meets practicality
One downside to buying your dream sports car is that there won't be any room to put your esky, tent, duffle bag, that box of food, your friend's guitar, oh and your friend, into the car. It's just not going to happen.
In a Subaru WRX, you're wondering? The answer is yes. You can do it – and you'll even have room to fit that case of beer you're picking up on the way. Of course, it'll depend on the model year, and whether you've saved space after your oversized aftermarket speaker system installs. Let's be honest, these cars deserve big speakers.
The WRX and the WRX STI are indeed more practical than your average sports cars, with 12.0 cubic feet of cargo space and lots of legroom for punters in the back not to feel like they're just cargo. That's important.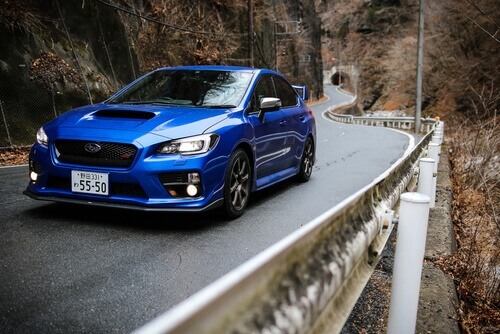 How reliable is the Subaru WRX when it comes to safety?
Very. Don't let the 19-inch alloy wheels and muscular body confuse you. In fact, the new Subaru WRX has a 5-star ANCAP safety rating that is just as safe as your standard Impreza. Sure, it's got more bells and whistles than a Subaru Impreza, but remember that the two cars are basically built from the same stock and share the same platform. The WRX just has more expressive styling and, you know, way more power.
Is a new WRX right for me?
Is the Subaru WRX reliable? All-in-all, the Subaru WRX is actually a very reliable vehicle – if you take care of it. It's a passion project that requires minimal work and delivers maximum fun. Make sure you get regular servicing with a qualified Subaru Dealership and don't mismatch parts as you go.
Ultimately yet WRX is a passionate car in search of a passionate driver. If that sounds like you then why not drop by our South Perth dealership and test drive the latest model? Simply give us a call or drop by and speak to our team.