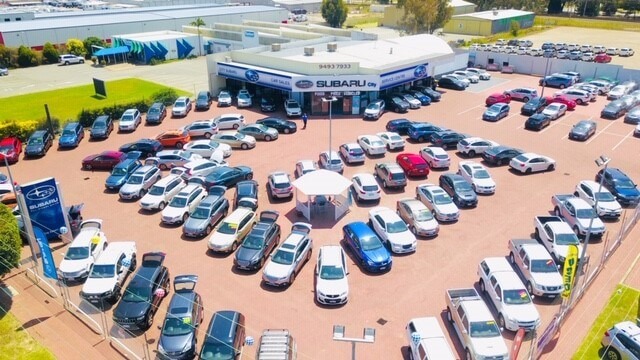 When you visit your local Subaru dealers, you will see a wide selection of new and quality used cars available for sale that have been thoroughly tested. However, any car purchased from new or used car dealers can develop a mechanical fault, and a tow may be required. Sadly, the towing industry here in Australia has an unsavoury reputation, and the driver needs to be careful. There are drivers that have lost significant amounts of money to predatory towing companies, so we have compiled a brief guide on some things you need to be look out for when you need a tow.
You Need a Tow Truck
When you break down at the side of the road, and a tow truck turns up, it's natural to regard them as your salvation. However, it's often not the best idea to go with the very first tow truck that happens to turn up. They may not be the best option, and you could end up out of pocket if you don't follow some simple rules.
What Should You Do
1. Call Your Insurer
Before you do anything or sign any agreements, it's vitally important that you contact your insurance provider first. If you have towing cover, your insurance provider could arrange a tow for you with a reputable towing company. This type of coverage varies a great deal depending upon the insurance provider. It's a great idea to take some time before you next venture out on the road to check if you have any towing cover. If you don't perhaps it can be added to your policy now to avoid any towing problems you may encounter.
2. Never Sign a Blank Form
When you've been stuck waiting for a tow for a while, it can be very tempting to simply sign anything to get things moving. Stop, resist this urge, especially if the tow truck driver is exerting any pressure on you to make quick decisions. Some drivers even sign blank or incomplete forms that are handed to them by the driver. Then the towing company can add any details that they want later and the driver has agreed to it legally. This is how some towing companies have charged inflated fees for towing and storage, and even exclusive repair agreements that are extremely restrictive and expensive
3. Check the Paperwork Carefully
The towing agreement should have the full address where the car will be towed to and the towing fee. Carefully read any fine print, if the terms and conditions seem suspicious don't sign it and wait for a different towing company. If you can, get the car towed to your home and you can avoid any expensive storage fees. This may result in two towing fees, but it could be less expensive than the paying for storage.
If they are looking for reputable local new and Subaru dealers, Perth based drivers should consider Perth City Subaru and book a no obligation test drive today.